Destiny 2 Eliksni Quarter Event Guide: How to Get Captain Coins Fast in Destiny 2
Date: 2022-11-24 08:38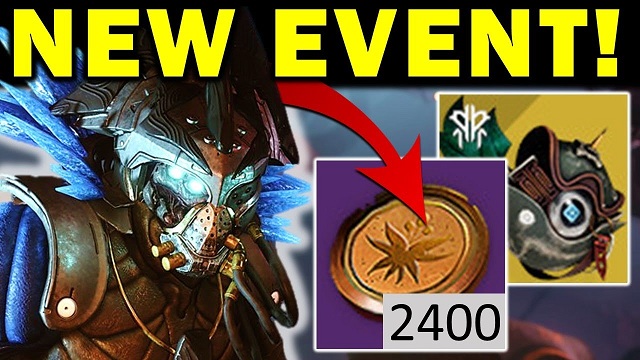 There is a new community event released in Destiny 2, which aims to upgrade the Eliksni Quarter. Players who want to help upgrade and improve the Eliksni Quarter of the Last City need collect a new currency called Captain's Coins in Destiny 2. Players can also earn the upgrade materials and cosmetic rewards in turn. Although there is a long way to go about collecting a large amount of coins all over the world, you should know how to get Captain Coins fast in the game. Players can use Cheap Destiny 2 Silver to get more weapons or items for characters in the game-shop. 
What's the Community Event in Destiny 2?
Destiny 2's community events encourage players to pool their resources together to unlock rewards. Seasonal activities are enhanced with new currency types which can be donated at a kiosk in the Tower, granting reward bundles and progressing the overall community event goal. Once the community has donated enough materials, a reward will unlock for everyone that logs in for the rest of the event's duration. This reward varies from event, ranging from emblems to sought-after weapons.
Season of the Plunder's community event is all about collecting Captain's Coins, a new currency type that drops from Ketchcrash, Expedition, destination chests, and King's Fall raid encounters. Donate these coins to the Donation Chest in the Tower, and you'll receive reward packages and increase your reputation with the Eliksni Quarter, unlocking its own rewards. This community event runs from November 22 to December 6.
How to Get Captain Coins Fast in Destiny 2
You can get Captain's Coins in Destiny 2 as a reward for completing Lost Sectors, Public Events, strikes, Ketchcrashes, Expeditions, strikes, Crucible matches, Gambit matches, Dares of Eternity, and the King's Fall raid. 
To start collecting Captain's Coins, go to the Tower and interact with the open chest in front of you. You'll hear a message from Spider and be given a quest called "A Rising Tide." Now go complete a Public Event to quickly gain 10 Captain's Coins before returning to the Tower and donating this amount into the chest.
At first, it may seem like seasonal activities like Expeditions and Ketchcrash are the best way to earn Captain's Coins. However, that is not the case. On average, Ketchcrash and Expeditions take roughly 10 to 15 minutes to complete. This results in roughly 500 to 750 Captain's Coins per hour.
If you want to get at least 1000 Coins in a short time, you can follow this way to complete quests in Destiny 2. Although the process of grinding is boring, you will get a lot in the end.
To start, head over to EDZ's Trostland waypoint and enter the Atrium Lost Sector under the church. Here, you simply need to follow the path to the final boss, defeat him, loot the chest, and head outside to reset. A perfect run will take you around 40 seconds.
Another Lost Sector you can choose is Terminal East, where you can follow the same process. Defeat the boss, loot the chest, head outside, and reset the Sector. Since both locations have an Arc Shielded Fallen Captain as their boss, carrying an Arc Sword can further quicken this method.
In the process of collecting Captain's Coins in Destiny 2, players will get a lot of rewards and materials in turn when quests completed. And if you want to unlock more good items for characters, you can Buy Destiny 2 Silver to unlock more good weapons or gear, which enables them to defeat more enemies in battles.