Diablo 4 Trading System Guide: How to Trade Items and Items Restrictions in Diablo IV
Date: 2023-05-31 08:41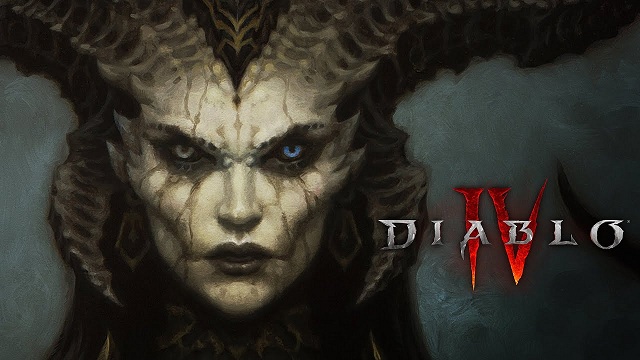 Diablo 4 is upcoming for players who are waiting for the latest version of Diablo Series. It brings the new contents and features for players in the game. Some players are wondering if there is a trading system and how they can trade with other players in Diablo 4. If you want to know more information about it, you can read this article and learn from the guidance. Players can get Cheap Diablo 4 Gold at Z2U.com and make good preparation for the release of Diablo 4.
Trade in Diablo 4 refers to the transaction of Equipment between players. Some Equipment can be traded indefinitely, while other have limitations. Some items can only be traded once before becoming bound to a character and, therefore, un-tradable.
Trading is an essential aspect of Multiplayer RPGs since it allows players to acquire the desired items for their characters. The game includes many items that are tradable, and the value of each item varies based on its demand. During the early stages of a season or game launch, highly sought-after items, known as chase items, can fetch a high price. To effectively farm for items, it is crucial to have a clear understanding of the items you want and which ones may have a significant trade value.
How to Trade Items in Diablo 4
First off, to find players to trade with, Diablo 4 has its own dedicated chat channels for trading on Battle.net. You can use these channels to find others who would like to trade or browse trade offers with ease.
Once you've found someone to trade with in Diablo 4, follow the steps below to get the trading done:
Invite the person you want to trade with to your party. This allows both players to be in the same World State in Diablo 4.
Head to the trading destination of choice as agreed upon by both parties. We suspect that Kyovashad, the starting town, will become a trading hub.
Get close to the character you want to trade with, and open the action wheel, then select "Invite to Trade".
The other party must now accept the request to trade.
Once a trade request has been accepted in Diablo 4, you can add items to the trade window.
Once both parties are happy with the items in their respective trade windows, they can click on the button saying "Lock in Offer".
That seems quite easy to do. There are, however, some caveats, you can't trade items you currently have equipped on your character, and you can't trade items directly from your Stash, either. If anything gets changed in either trade window, you will need to click on the Lock in Offer button again.
Items Restrictions in Diablo IV
Although trading is available in Diablo 4 and the process is straightforward, there are some restrictions to keep in mind when it comes to items and currencies. Only Gold is tradable, with other currencies being locked to either your Battle.net account or character.
To help you navigate which items can and cannot be traded, check out the list below.
Tradeable Items & Currencies
Common items
Rare items
Magic items
Elixirs
Gold
Gems
Items & Currencies Not Tradeable
Any Enchanted items
Legendary items
Unique items
Quest items
Any currency except for gold
If players want to trade items with other players in the early period of Diablo IV, you can follow the guidance and get the items you need. While, you had better Buy Diablo IV Gold in advance, because rare items are expensive as Diablo IV releases.