Fall Guys Crossplay and Cross-Progression Guide: How to Link your Epic Games Account
Date: 2022-06-29 08:30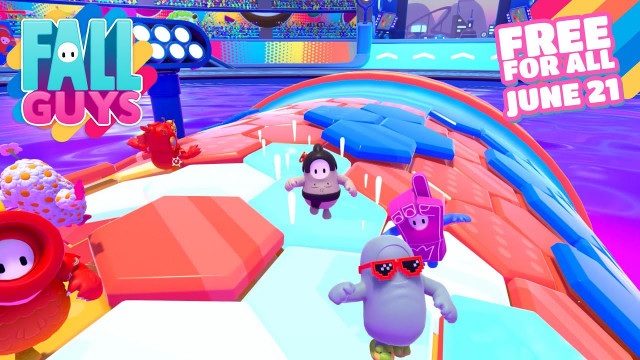 Many players have heard the news that the wild multiplayer battle royale game- Fall Guys has become free-to-play and it is available on most consoles. So, if they want to play Fall Guys for cross-progression between consoles and platforms, you need to know how to link your Epic Games Account at first, and how to play Fall Guys crossplay. This article will tell you the guidance about how to do this. In order to play Fall Guys with various skins of characters, you can Buy Fall Guys Collector's Edition to experience different kinds of skins of characters in the matches. 
How to Link Your Epic Games Account For Fall Guys
When you first launch Fall Guys, you'll be asked to create an Epic Games account or sign into a pre-existing one.
To link your accounts, you'll need to sign into the Epic Games website.
Now, hover over your name and select 'Accounts.
From here, select 'Connections' and then the second 'Accounts' tab.
You can now connect your Steam, Xbox, PlayStation Network, and Nintendo accounts.
A pop up window will appear for each connection, and you will be asked to sign into that account in order to connect them.
It's also worth noting that the first account you link to your Epic Games account will be your primary account. You will not be able to unlink this particular account in Fall Guys without reaching out to Mediatonic support directly, so select your first connection carefully.
How to Play Fall Guys Crossplay
To play Fall Guys crossplay and join friends, all players need to sign into an Epic Games account, then use the friends list tied to that to join friends via their Epic Games account. Because these are accessible across consoles, it acts as a means to make parties across platforms - you just need to know your friends' account names to add them to your Epic friends list, then join them there.
Keep in mind that this makes the Epic Games account pretty mandatory - there's no way to play crossplay without signing up for one, so make sure you either have your login details or are ready to set up a new account accordingly
Fall Guys Are Available on all Platforms and Consoles
Fall Guys: Free for All has today officially launched on two new platforms - Nintendo Switch and Xbox - both Xbox One and Xbox Series X|S. Fall Guys will have both crossplay and cross-progression across all platforms - PlayStation, PC, Xbox and Switch. 
If you own multiple consoles, your progress will synchronise regardless of where you play. You can play Fall Guys on your PS5 in the morning, then continue on your Switch while on the go, and your profile, achievements, challenges, and cosmetics will be there. 
In order to enable cross-progression, you need to make sure that all the accounts you're looking to play Fall Guys on are connected to the same Epic Games Store account. As Fall Guys is published by Epic Games, you'll need to have an active EGS account in order to utilise the benefits of cross-progression.
As for the crossplay, it's also supported across all platforms which means you can play with your friends even if they're on a different platform. Players from PlayStation can play with and against those on PC, Xbox and Switch and vice-versa. The same goes for every other platform.
If players are willing to experience Fall Guys, you can buy Fall Guys Ultimate Knockout to play with your friends happily and enjoy yourselves in the matches against other players.