FIFA 23 Chemistry Guide: New Chemistry System in FIFA 23 Ultimate Team
Date: 2022-08-31 09:42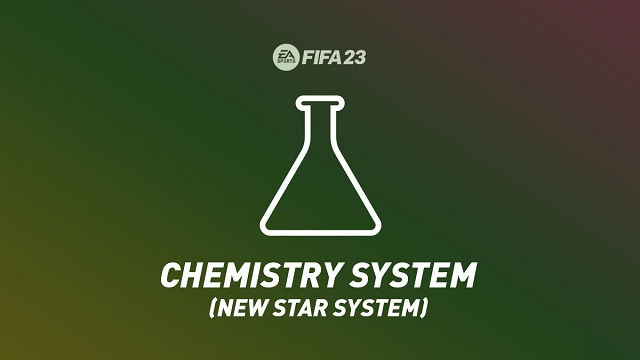 Players are eagerly looking forward to the release of FIFA 23. And they are also curious about the information of FIFA 23 new game features. We have heard from that the FIFA 23 chemistry system is receiving a serious overhaul that will have a great impact on the team building on FIFA 23 Ultimate Team. If you are interested in the new chemistry system of FIFA 23, you can read this article to know more information. Players can use FUT 23 Coins to purchase their desired players for building your dream team in FIFA 23 Ultimate Team.
FIFA 23 New Chemistry System Explained
The negative impact to Attributes caused by low chemistry has been completely removed – players will always play with at least their item's base Attributes, with Chemistry being additive.
Overall Squad chemistry has been removed, so you only need to focus on building the maximum chemistry for each player.
Position links have been completely removed and your players can now add chemistry to anyone in your starting 11, no matter their position on the pitch.
The Loyalty system has been removed.
Positional Chemistry Links are removed in FIFA 23
The most significant change in FIFA 23 chemistry system is the removal of positional chemistry links. Historically, these forced you to link players who line up alongside each other on the pitch via their league or nation. Failure to get green links would negatively impact your player's chemistry rating, and thus, their in-game stats.
In practice, this has led to repetitive teams and a narrow meta that has ensured most competitive players use the same tried and tested combinations. FIFA 23 switches this up by removing positional links, now having chemistry defined by everyone in your squad.
FIFA 23 changes this up. Robertson and Alexander-Arnold will positively impact each other's chemistry rating on FIFA 23 as a full-pitch view is taken instead. Players will have between zero and three chemistry (ditching the old 10-point system), highlighted by three diamonds on each FUT card. A handy panel on the left side of the FUT tactics screen will provide you with a snapshot of each player's chemistry rating. No more amber and red links ruining the view.
How To Get More Chemistry In FUT 23
To increase chemistry in FUT 23 you need to pay attention to chem levels. Only players who are used in the correct positions will add chemistry.
How Chemistry Works:
2 players of a club = + 1 chemistry
3 players of a nation or league = +1 chemistry
5 players of a club = +2 chemistry
6 players in a nation or league = +2 chemistry
9 players of a club = + 3 chemistry
10 players in a nation or league = +3 chemistry
The second chemistry level for clubs is only reached at 5 players (Chem 1 + Chem 2 = two Chem squares)
FIFA 23 Icons and Heroes
An Icon and a Hero will always have three chemistry points when playing in their preferred positions, regardless of the rest of the squad. Icons will also count as two increments towards their country chemistry threshold, while Heroes count just one for the nation but two for the league.
Relation with the Manager
Each player with the same nationality or league as the active manager receives one extra chemistry point. This manager bonus is limited to one point, even if a player is from the same country and league as the manager. When needed, you can match the manager and player's league using a league modifier card.
In order to build the best chemistry team in FIFA 23, you need Buy FIFA 23 Coins to search for the suitable players for building the best team in FIFA 23 Ultimate Team. The good chemistry of the team will help you a lot in the process of matching in FIFA 23.