FIFA 23 News, Release Date, Prices, Cross Platforms, Career Mode For Players To Know
Date: 2022-05-16 08:37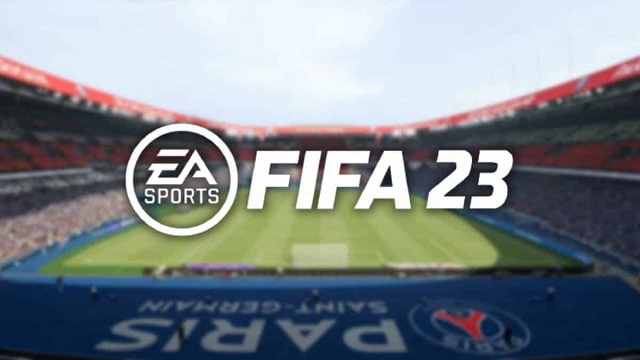 Everyone who likes playing FIFA Series is waiting for the release of FIFA 23. Due to the success of FIFA 22, players expect to know more news about FIFA 23 in advance. There are a list of news about FIFA 23 in this article, and it can provide the news you want in deed. In the process of playing FIFA 22 Ultimate Team matches, you can buy FUT 23 Coins to replace players in different positions in order to score more goals on the court. 
FIFA 23 Release Date
There will be several months for the official release date of FIFA 23, but we can predict the rough release date of FIFA 23 compared to the former FIFA 22.
We have known that FIFA 22 was fully launched on Friday, 1 October 2021, so if EA follows the same trend, then Friday, 30 September 2022 could be our release date this year, which would mean early access for pre-orders from Tuesday, 27 September for those who buy the Ultimate Edition of the game.
The 10-hour EA Play trial usually offers players a limited number of hours of gaming too and goes live even earlier than pre-orders so expect to see that around a week before the full launch.
FIFA 23 Prices(Editions/Platforms)
PLATFORM STANDARD EDITION                ULTIMATE EDITION
Playstation PS4: $59.99 / PS5: $69.99 (Not confirmed)PS4/PS5: $99.99 (Not confirmed)
Xbox Series X/S: 69.99 / Xbox One: $59.99 (Not confirmed)Series X/S: $99.99 (Not confirmed)
PC (Windows): Origin: $59.99 / Steam: $59.99 (Not confirmed) Origin: $79.99 / Steam: $79.99 (Not confirmed)
FIFA 23 Name Changes
Will "FIFA 23" then be called "EA Sports FC 23"? No. FIFA 23 will continue to be called FIFA 23. The contract between FIFA and EA is still valid for the upcoming game. FIFA 23 will be the final video game released by EA Sports using the name of world soccer's governing body. EA has announced that the FIFA series will officially change its name to EA Sports FC after this year's FIFA 23, ending what will be an almost three-decade partnership with football's governing body.
FIFA 23 Available Platforms &Consoles
When it comes to platforms &Consoles, however, we are already certain that EA will not neglect any consoles here.We hope that the differences for FIFA 23 between the current generation of consoles and the old one will not be as big as in FIFA 22.
PlayStation 4
PlayStation 5
Xbox One
Xbox Series X/S
PC
FIFA 23 Cover Star
Kylian Mbappe may continue as the cover star of FIFA 23 in the end. 
As we all know, PSG superstar Kylian Mbappe was the face of FIFA 22, starring on the cover of both the Standard and Ultimate editions of the game. We do expect the Frenchman to continue this, although it could well be in a Real Madrid shirt by the time the game is released.
Mbappe was terrific in the Champions League against his potential new club, although his brilliance was outshone by a masterclass from Karim Benzema! Both PSG and Real Madrid have strong relationships with EA, so wherever Mbappe ends up he will likely don the cover of FIFA 23.
FIFA 23 Career Mode Changes
Sure, we also hope for some new features for the Career Mode. In FIFA 22, the career mode is just disappointing – at least if you've played the parts before it properly. Except for a few new statistic pictures, everything is actually the same... In fact, you can create your own club and form it from no-name to Champions League permanent winner. However, this route was already possible in FIFA 13, then it disappeared in the next few verisons and is now back as an "update" in FIFA 22. There must be more in the future of FIFA 23.
We are all expect the official release date of FIFA 23, and as you are playing FIFA 23, you still need FIFA 23 Coins to help you purchase more good players to build your Ultimate Team in FIFA 23.