FIFA 23 Ultimate Team Mode Essential Tips: How to Win More Matches in FUT 23
Date: 2022-10-17 08:43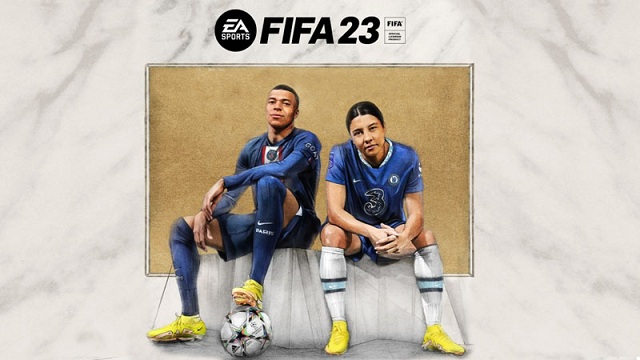 Players from all over the world compete against each other in FIFA 23 Ultimate Team mode. Some high level players are likely to win more matches in FUT 23. While, if you can know some essential tips about playing FUT 23 in advance, you will have more chances to win matches in FIFA 23 Ultimate Team mode. In this article, we will tell you some useful tips that helps you improve the chances of winning matches in FUT 23. Players can get FUT 23 Coins to upgrade your ultimate team in time in order to keep pace of high level opponents in the matches. 
Try to Use the Best Meta Players in Ultimate Team
When deciding which players to include in an Ultimate Team, it is crucial to use overpowered players who translate better onto the virtual pitch than in real life. In most versions of FIFA, the fastest players have an advantage. Pace is always overpowered in Ultimate Team and can be especially vital in certain positions, such as for defenders, wingers, and strikers. While Harry Kane is one of the world's best players, but his pace is lower than most of the best strikers in FIFA 23, meaning most players will avoid using him. In contrast, Wissam Ben Yedder and Inaki Williams are two players that have featured across teams over the last two years. To combat this, it is also vital to have fast and strong center-backs who can deal with rapid strikers.
Try To Focus On Team Chemistry
You need to understand Team Chemistry. The higher the chemistry, the better the team clicks. If you have low chemistry then the passing and movement within the team will be disconnected and poor. But if you can get the chemistry high, your team's passing and movement during matches are going to be more fluid, giving you a better chance of winning.
It can be easy to just put your best players on the team and hope for the best. However, singular players will not guarantee you success. Having a well-balanced team is going to be more beneficial to you.
Try to Build Overpowered Team
Overpowered teams are not exactly few-and-far-between. It's a bit of a grind in the beginning to get a decent team, but after a month or two the market settles and overpowered teams are everywhere. Players should use the transfer market to find a cheap team for 10-20k, grind for that amount of coins at the beginning and then coast with that team while earning coins throughout the year and making new teams.
Choose the Best Formation and Custom Tactics for The Team
Whether you're playing in Career Mode or Ultimate Team, Formations and Tactics are extremely important. Even if you'd rather keep things as casual as possible, we recommend setting up the four default tactics assigned to the left and right buttons on the d-pad. Keep Ultra Defence as an option for when you're ahead, and Ultra Attacking for an aggressive surge in the final 10 minutes of play (if you're losing).
Defensive and Attacking should be used to probe the other team. If they are winning the ball and constantly making runs, use defending. If they seem to have a wall at the back, go for attacking.
If you are struggling in winning matches in FIFA 23 Ultimate Team mode, you can read this article and learn from these useful tips. Then, you can experiment these tips and find the right way to win matches in FUT 23. On the other hand, you can Buy FIFA 23 Coins to search for good players for your team and improve the capacity of your team in FUT 23.