Forza Horizon 5 How to Fast Travel Anywhere: FH5 How to Unlock Fast Travel
Date: 2021-11-20 08:43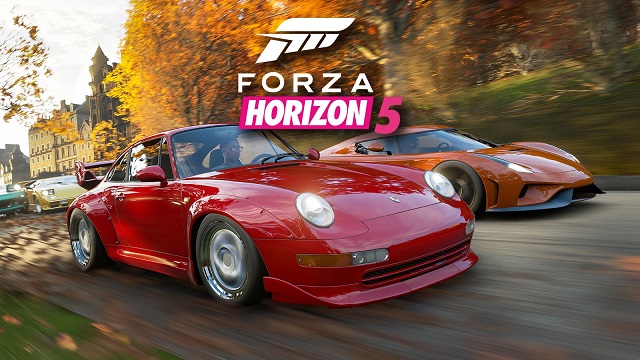 Learn how to unlock fast travel in Forza Horizon 5 and save a lot of time moving maps between events and challenges. So, learning how to unlock and how to do fast travel in FH5 is important for players, and then we write this article for you!

How to Unlock Fast Travel in Forza Horizon 5?
To unlock fast travel, players must purchase the Buenas Vistas house for 2 million FH5 Credits in Forza Horizon 5. It is the purple property symbol found to the far middle-west of the map, near the Baja California and Descansar Dorado regions. VIP members will have access to fast travel at the beginning of the game, because the Buenas Vistas house is included in the purchasable bundle.
This house is located in the Baja region and will set you back 2 million credits. Also, make sure that you've unlocked the Horizon Festival in the Baja region first, as you won't be able to purchase the property before doing so.
How to fast travel for free in Forza Horizon 5
The price of fast travel can add up quickly, and you might find yourself struggling to keep up with costs if you fast travel too much. Luckily, there are a couple of ways you can fast travel for free. You can set one of the properties you own as Home, which allows you to fast travel to that location at no cost.
The second option is to break any Fast Travel boards you find. Each one will permanently reduce your fast travel cost, and getting all 50 will reduce your travel costs to zero. These Fast Travel boards are marked on the map by a purple icon with a white lightning symbol.
How to Unlock Fast Travel to Anywhere On the Map
While Fast Travel is restricted to certain areas at the start of Forza Horizon 5, you can upgrade things. To do so, purchase the Buenas Vistas property. It costs 2,000,000 CR, which is no small fee, but it will unlock Fast Travel to any road on the map. This is worth doing if you don't want to drive to every event and destination.
This was all about how to Fast Travel in Forza Horizon 5. Hopefully, this guide helped you in saving some Credits and Time on your journey.
And by the way, if you need Forza Horizon 5 Credits, you can click the link above for help. After clicking the link and you will turn to the best place to buy FH5 CR.