Genshin Impact Mika Character Guide: Best Mika Build in Genshin Impact 3.5 Version
Date: 2023-03-03 08:37
With the update of Genshin Impact 3.5 version, players have access to get new characters in the game. There are two new characters in this version. One is the five-star character Dehya, the other is the four-star character Mika. We have mentioned the best Dehya build in the former article. In this article, we are going to tell you how to build the best Mika in Genshin Impact 3.5 version. Players can get Cheap Genshin Impact Genesis Crystals to gather good characters or gears and build a powerful team for completing quests in the game.
Mika Character in Genshin Impact 3.5 Version
Mika is a 4-star Polearm Cryo character who excels in buffing and healing his teammates. His kit is actually pretty straightforward.
His Elemental Skill, Starfrost Swirl, makes Mika draw his crossbow and use it to attack. Once used, the characters in your team receive the Soulwind buff, which increases their Attack Speed when they are on the field. Players can either Tap or Hold their Elemental Skill button, which changes what Starfrost Swirld does.
How to Build the Best Mika in Genshin Impact 3.5 Version
Mika Support Build
As a Cryo and polearm user, it looks like Mika was designed specifically for damage dealers like Eula and Razor as his abilities synergise with theirs. Not only does Mika have the ability to heal his party members, he can also buff the physical damage output of his team.
Best Weapon for Mika: Black Tassel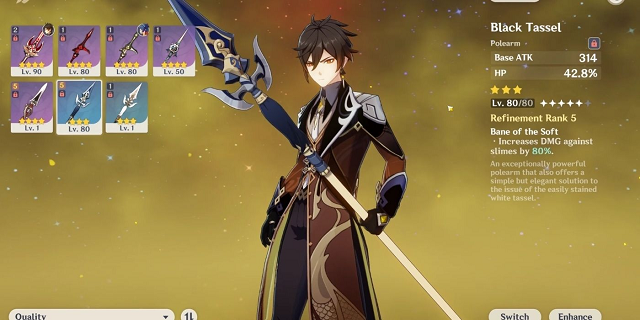 Increases DMG against slimes by 40%/50%/60%/70%/80%
Although this might seem weird for a best-fit weapon for Mika, it's really not. Yes, the increased damage against slimes is pretty useless. However, you are using this spear because of the Bonus HP% it gives Mika. The Black Tassel gives a maximum of 46.92% Bonus HP at level 90, which will go a long way in improving the heal of his Elemental Burst.
Best Artifacts for Mika : 4-Piece Noblesse Oblige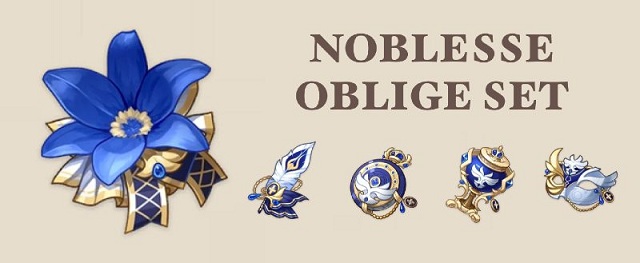 2-Piece: Elemental Burst Damage +20%
4-Piece: Using an Elemental Burst increases all party members' ATK by 20% for 12s. This effect cannot stack.
This artifact set is the go-to artifact set for Support characters, as their Elemental Burst normally synergizes well with the artifact's 4-piece set. Mika is no different, as the Eagleplume state from his Elemental Burst as well as the ATK bonus from the artifacts will both buff his team and sustain them throughout the duration. The only downside to this is that Mika's Elemental Burst does not deal any damage, and as such the 20% bonus is not really helpful.
Best Teammates for Mika in Genshin Impact 3.5 Version
The best team composition for Mika in Genshin Impact will be Raiden Shogun, Zhongli, Xiangling/Nahida.
As a healer in Genshin Impact, Mika's build will focus on Energy Recharge, which also makes him work as a support-battery. Recommended DPS characters are Ayaka, Eula, and Ganyu, who will get the boost from his Elemental Skill, and Cryo reactions are still the top priority. Of course, depending on the other chosen characters, using a Pyro or Electro DPS also works very well.
While creating a team with Mika, you can pick Raiden Shogun as the main DPS, who will activate superconduct elemental reaction, and you can pair them with Zhongli, who can use his shield to protect all the characters. At last, we would suggest you to pick a pyro character like Xiangling to take advantage of Melt and Overloaded reactions or a Dendro character like Nahida who can trigger Quicken elemental reactions.
If you have got the Mika character in the latest Genshin Impact 3.5 version, you can try to build him according to the guidance. And you can also Buy Genshin Impact Genesis Crystals to level up characters quickly, which are good for the further exploration in the game.