GTA 6 rumors: Release Date & it will launch on PS5 and Xbox Scarlett
Date: 2019-11-16 08:34
Both Sony and Microsoft will release a new console before the 2020 holiday, and the two companies have shared detailed information about their next-generation video. The PS5 and Xbox Scarlett will be very similar in terms of specifications and performance. It's still too early to release the game on two major devices, but a separate report suggests that a much-anticipated game might be ready for the PS5 and Xbox Scarlett in time: Grand Theft Auto 6.
At this point it's incredibly unlikely Grand Theft Auto 6 will be released before this date. This means, for gamers who have no intention of upgrading anytime soon, there's a chance GTA 6 will be released on both generations. Hopefully it isn't though...
Grand Theft Auto is the life's blood of Take-Two and leads the charts (GTA V has sold 110 million units worldwide). We know that GTA 6 is in development--Take-Two just teased a huge pipeline of new games with big sequels--and based on Rockstar's penchant for quality, we should expect GTA 6 to be built from the ground up for next-gen consoles.
It's been a whole six years since GTA 5 launched on consoles and PC, meaning an announcement could be imminent, and the latest news and rumors suggest that GTA 6 could be on its way soon. The Sun recently reported that an insider at Rockstar Games, the New York office behind the successful game series, has claimed that the much-awaited title "GTA 6" could ship along with the PlayStation 5. It was only a few days ago when the Japanese gaming console giant officially announced that its next generation gaming console will be released in the holiday of 2020. Meanwhile, the gaming studio has yet to acknowledge that it is indeed developing the next iteration to the popular "Grand Theft Auto" series.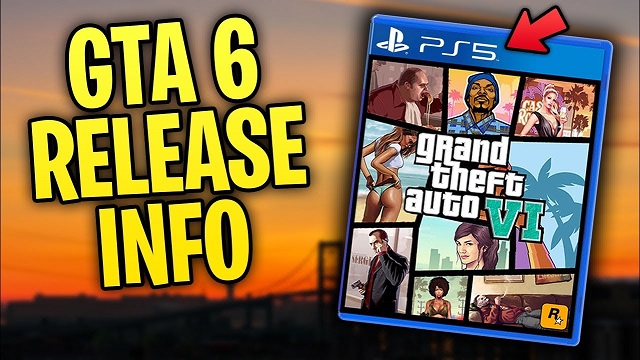 Rockstar said about GTA 6:"We don't know what GTA 6 will be, but we've got some ideas," said Benzies in the interview. "We've got about 45 years' worth of ideas we want to do. We'll pick the right ones. It comes from the idea first. Where it is going to be set is the first question. That then defines the missions; you're doing different things in LA than in New York or Miami. The map and story get worked up together, and the story is a basic flow of how it works out so you can layer the mission in."
That's all the information we realized about GTA6, for more information, please concentrate on Z2U.com. We will update the latest news about this game, which will help you know the latest information about Grand Theft Auto 6.