Lost Ark Artist Class Guide: Engravings, Skills, and Best Artist Build in Lost Ark
Date: 2023-03-22 08:39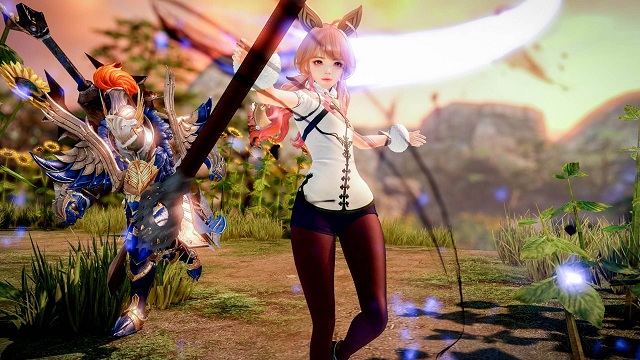 With the update of Lost Ark The Art of War, there is a new Artist class introduced in the game. As the new Specialist class category, the Artist class is different from others in Lost Ark. Many players are interested in this new Specialist class. They want to know how to build the best Artist in Lost Ark. If you are also curious of the Artist class build, you can read this article and know more information. Players can use Cheap Lost Ark Gold to purchase necessary gears or items for improving characters in the game. 
What's the Artist Class in Lost Ark?
Artist (Painter) is a specialist-type and long-range support class in the Lost Ark MMORPG world. Plus, she uses a big brush as her main weapon. Also, she is considered the first female specialist character and the 22nd class in the Lost Ark game.
The Specialist class is connected with nature and faces enemies with unique skills. It can summon a divine beast with an ilusion power, which when advanced will strategically support party members.
Moreover, players can choose the Artist (Painter) profession at a character level of 10 from the advanced specialist class selection. Additionally, the Aeromancer profession, which was newly added to the game, is now included in the specialist classes alongside the Artist (Painter) profession.
Engravings for Artist Class in Lost Ark
Starter Engravings
Full Bloom adds AoE burst of healing to your Sunrise for all allies around the area.
Awakening reduces Awakening Skill cooldown to provide more opportunities to shield allies from specific damage soak mechanics. Awakening Skills also fill your Harmony Meter, so you can use Sunrise when needed to heal allies or Moonfall for burst of damage buffs for your party members.
Endgame Engravings
Expert increases heals and shield efficiency of your skills. The effectiveness increases further if an ally is below 50% health pool.
Drops of Ether generate Ethers that can be picked up by allies to grant Attack Damage, Critical Strike Chance, Movement Speed, Defense or Mana Gain.
Vital Point Hit increases Stagger damage done, which will help loosen the pressure on certain bosses with high Stagger check.
Heavy Armor increases defense for higher survivability. Moreover, armor shredding debuffs don't affect the bonus defense from this Engraving.
Skills for Artist Class in Lost Ark
In Lost Ark, the first 50 levels hardly determine your final build later on. You can generally reset your skills at any time for free and redistribute the skill points. You can build your skills however you like. You can experiment with your build as you see fit until you have all the points.
Which build you choose depends on whether you want to play the artist as a support or DPS class. Supporters focus on the class engraving "Full Bloom", which restores the party's hit points within a certain radius. If you focus on DPS, you choose the class engraving "Relapse" to increase your critical hit probability and critical damage.
Artist PvE Build in Lost Ark
Artist takes the role of the typical support by branding the boss, and buffing your party. They specialise in single target healing, so it is a great choice for progressing content where your party might take more damage to boss mechanics. As per any support, it is vital to ensure maximum uptime on damage buffs to make sure the party out damages what they would deal if there were an extra DPS instead.
Artist PvP Build in Lost Ark
Artist is a supporting class that thrives at CCing your foes with a great selection of AoE skills. She has a great selection of ranged AoE skills that can control the flow of a match, she also utilises her heals to support her team. She is still very reliant on landing skillshots with long animations, make sure to utilise your skills well to peel and gain control of the battlefield.
If players want to build the new Artist class in Lost Ark, you can refer to this guidance and build the Artist class according to her role in your team. In order to level up Artist class fast, you can Buy Lost Ark Gold to gather more XP materials and upgrade the class quickly in Lost Ark.