Lost Ark Game Guide: Brahms Ship And How to Obtain Brahms Ship in Lost Ark
Date: 2022-04-02 08:29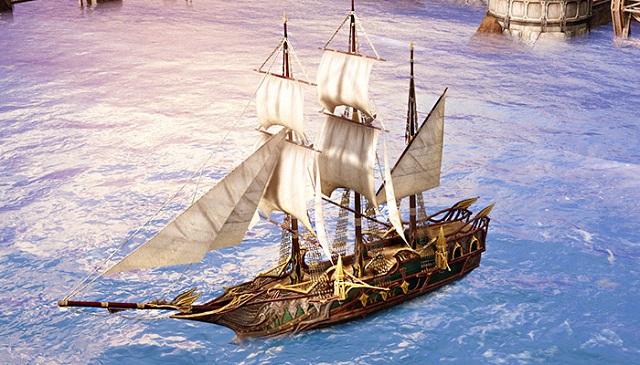 There are a large scale of lands and islands waiting for players to explore in Lost Ark. The cities on the continent is easy to reach. While various islands land in the seas, players need to equip a good ship to travel through the seas. Meanwhile, sailing is also one of the important things to do in the game. There are different kinds of ships in Lost Ark. Each of them has different stats or characteristics. Brahms Ship is one of the special ships in Lost Ark. Players are wondering about how to obtain it in the game. You can get guidance from reading this article. Moreover, players can buy Cheap Lost Ark Gold to upgrade their characters quickly, and you will have access to encounter more endgame contents in the later stage of Lost Ark. 
How to Otbain Brahms Ship in Lost Ark
Whether you are looking to obtain the ship in order to fully collect everything or simply want to arrive in style to one of the world bosses, Brahms Ship will make a fine addition to your collection. Firstly, in order to start the process of getting the ship, you will have to travel to 'Lopang Island', this can be found south-east of North Vern.
To unlock the Brahms Ship in Lost Ark, you must complete the Lopang Inc. Reputation Status quests under Una's Tasks. There are four reputation levels, and the final reward includes the Melody of the Sea: Brahms item, which unlocks the ship. However, you must first complete all quests on Lopang Island to unlock the required Una's Tasks.
The first step to unlocking the Brahms ship in Lost Ark is to travel to Lopang Island. Lopang is in the East Vern Sea and just a short ride from Vern. You will need to complete all quests on Lopang Island, which will take around 15-20 minutes in total.
Next, you'll unlock Una's Tasks for Lopang Island. Press ALT+J to open Una's Tasks and search for Lopang Island under the Reputation tab. Accept these while on Lopang Island, as you'll need to activate some terminals there and then deliver some goods to various ports in major cities.
Once you have gained 100 Reputation Points, navigate to Una's Tasks and under Reputation Status, you can claim your rewards, including the Melody of the Sea: Brahms quest item. Locate the item within your Inventory and read the letter to obtain the ship as a reward.
Players who own the ship before beginning Una's Tasks for Lopang Island will receive Pirate Coins instead as a reward. In addition, there are additional rewards to earn where you can receive Silver and Roster XP for every Lopang Island Una's Tasks.
You will be able to acquire the Brahms ship in Lopang Island, east of North Vern. Upon reaching the island, you need to clear the "Yellow Quest." It's a rather straightforward mission and won't take much time to complete. Once done, it will unlock the Daily Quests for the Lopang Island. These quests revolve around delivering ship parts and are not complicated at all. You need to complete atleast 10 Daily Quests to reach reputation level 4 with Lopang Inc., which will hand you the "Melody of the Sea: Brahms" item that is required for unlocking the Brahms ship.
It is worthy for players to collect Brahms Ship in your ship inventory. Different ships can be used to deal with different situations in the process of questing. And if players need some other essential items in the game, you can Buy Lost Ark Gold to purchase them in advance, which can help you prepare for the combat against cruel bosses.