Lost Ark Game Guide: How to Explore Road Of Lament Abyssal Dungeon Raid
Date: 2022-04-21 08:41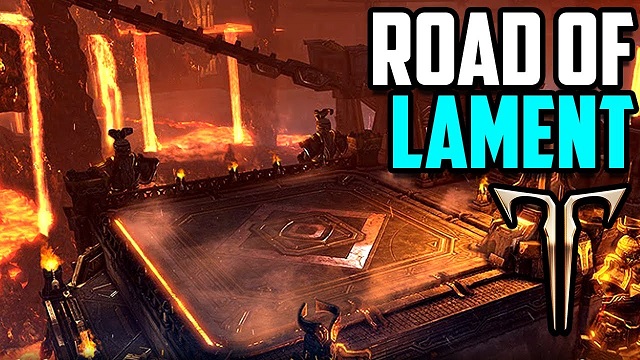 When it comes to the Road of Lament, it is the first half of the Ark of Arrogance Abyssal Dungeon in Lost Ark. Players will meet the Ark of Arrogance in the game, which is the first Tier 2 batch of Abyssal Dungeons. Some players think that this Abyssal is easier than the Tier 1 Phantom Palace. If you want to explore the Road of Lament Abyssal Dungeon smoothly, you need know guide about the basic mechanics about it. This article will tell you how to explore it with guidance. Meanwhile, it is essential for players to equip good gear with characters, you can use Cheap Lost Ark Gold to get them easily from the shop in the game. 
How to Explore Road of Lament Abyssal Dungeon in Lost Ark
Being a tier 2 dungeon, the dungeon will drop tier 2 items like ability stones, engraving books, cards, and other accessories. In addition, materials required to craft the Marvelous Earth Bow are also dropped in this dungeon.
To enter the Road of Lament Abyss dungeon, you will require a party having 4 players, and all of them should have an item level of 840+. In addition, all players need to have completed the previous 4 Abyss dungeons. In Road of Lament Abyss dungeon, you will face off against 2 different bosses, Nazan and Kyzra.
Nazan is the first boss you will go up against in the Road of Lament Abyss dungeon. He has a couple of different attacks up his sleeves. First, Nazan will create a damage ring when he teleports to the middle of the arena.
Make sure that you are outside of the area of effect of this ring to avoid taking damage. In one of his attacks, he will extend his arms to the sides of the area and then shoot lasers from rotating hands. Make sure to stay mobile to escape the lasers coming your way.
Nazan teleports to the centre of the arena and creates either an inner or outer ring of damage. You want to stay out of this ring. He then extends his arms to the sides and emits knockback lasers from either hand whilst rotating. You will want to avoid getting hit by the lasers by rotating with them.
Up next is the last encounter for the Road of Lament, the Demon Commander Kyzra (better known as Kaylara in the other versions of the game). Kyrzra, like Najjar, is a relatively mobile Boss, with some annoying stuns and status effects. Honestly, it's Bosses like these two that are making some players apprehensive about the upcoming Destroyer class since it has to full-commit to every sweet. In any case, Kyzra also has a Teleport and Self-Buffing mechanic that can make the fight more annoying as well as a Stagger Check, but neither of them isn't quite as important to know about as her Wipe mechanic, Orb Absorption.
Kyzra teleports to the centre of the arena and begins to shoot red and yellow orbs out all around her. A good plan here is for each player to pick a direction: up, down, left or right. The initial goal is to collect 3 of the yellow orbs whilst avoiding any red ones. If you do this successfully a yellow aura will appear around you. Next, larger red orbs will appear. You will need to destroy them by moving close with the yellow aura. The large red orbs will begin quickly moving towards Kyzra, if too many make it through, she will wipe the party. We recommend getting coordinated before going into the fight to make the orb collection as easy as possible!
During exploring in Road of Lament Abyss, you may encounter many troubles along the way. If you want to survive longer in the fight against bosses, you can Buy Lost Ark Gold to purchase more HP Potions to keep your characters healthy in the battles.