Lost Ark Slayer Class Guide: How to Build Slayer Advanced Class in Lost Ark
Date: 2023-05-18 08:35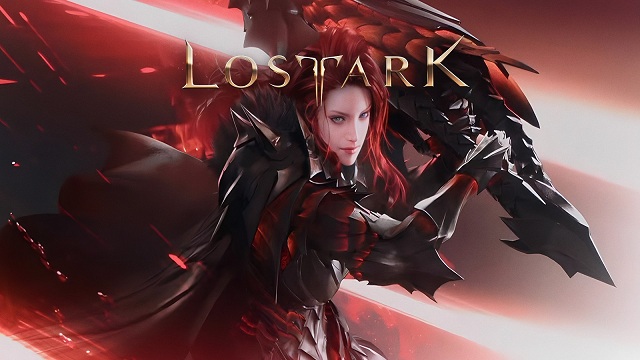 Lost Ark May update introduces the fifth Warrior Advanced Class Slayer in the game. The Slayer Class is a female version of the Berserker class in Lost Ark, which means she shares his identity and some of his skills. Some players are interested in the new Slayer Class and want to know how to build her in the game. Players can get Cheap Lost Ark Gold to level up Slayer class fast in your team. 
The Slayer Advanced Class in Lost Ark
The slayer class is a common sight on the battlefield, wielding massive two-handed greatswords and unleashing devastating attacks. Renowned for their exceptional offensive and defensive capabilities, they are considered the most reliable and consistent class in the game. When activated, their runaway mode grants them immense power, making them a force to be reckoned with and capable of quickly turning the tide of battle.
The Slayer Class Playstyle in Lost Ark
The Berserker class was reliant on Red Dust usage for their Burst mode, this gives the Slayer class (and the player) more control over her attacks such as how and when to utilize special abilities. Players can simply manage the Slayer's Identity gauge which is bound to feel more natural and less cumbersome.
The Identity gauge allows the Slayer to enter Burst Mode, boosting her Critical Hit Rate by 30%, as well as her Movement Speed and Attack Speed by 20%. This makes a class that's already dangerous in close combat absolutely deadly. For added emphasis, while in Burst Mode, the Slayer has access to a unique Specialty skill called Bloodlust, a series of savage strikes that can deal major damage.
In terms of playstyle, the Slayer will be an easy class to master. Those who play as her will need to know when to get into combat, trigger burst mode, hit hard, then get out. Unlike the Berserker class, the Slayer is designed to jump in and out of Burst mode more frequently, as this is the best way to maximize damage output.
Slayer Class Build in Lost Ark
The Slayer Class Builds are based on the two class-specific engravings in Lost Ark.
Punisher : your damage in berserk mode is significantly increased. In addition, Bloodlust has an increased crit chance and no exhaustion occurs (as with the Berserker), but burst mode doesn't last as long.
Predator: You generate additional mana and rage, while your attack and movement speed as well as your crit chance are significantly increased in burst mode. However, exhaustion occurs after the rage meter is used up, during which you can't use bloodlust.
Punisher Slayer Build
Slayer's Burst Mode is similar to Berserker's where it grants 30% Crit Rate , 20% Attack Speed and Movement Speed but what makes Slayer's Burst Mode unique is that Slayer's Specialization stats scale her damage while in Burst Mode which grants her absurd amount of damage in combination with Punisher. Punisher also grants 20% Crit Rate to your Bloodlust, which is the highest damage skill in your kit if you have high Specialization stats. Along with that, there is no Exhaustion debuff, which means you can immediately start generating Fury as soon as Burst Mode ends. Though with all these benefits comes the downside of having a shorter Burst Mode window.
Predator Slayer Build 
Predator is a consistent Entropy DPS, focused on maintaining Burst Mode for as long as possible and building Fatigue stacks. The higher the amount of stacks, the shorter Exhaustion's duration is. With the buffs that Burst Mode gives us to Attack / Move Speed, MP regeneration & Critical Damage / Rate; Predator has a spammy, Swiftness-based playstyle with emphasis on uptime and Back Attacking.
If players want to build the Slayer class in Lost Ark, you can read this guidance and select the suitable build of Slayer. In addition, players can Buy Lost Ark Gold to unlock the best gears or items for upgrading Slayer class.