Star Citizen Alpha 3.19 Guide: New Contents and Features in Star Citizen Call to Adventure
Date: 2023-05-19 08:36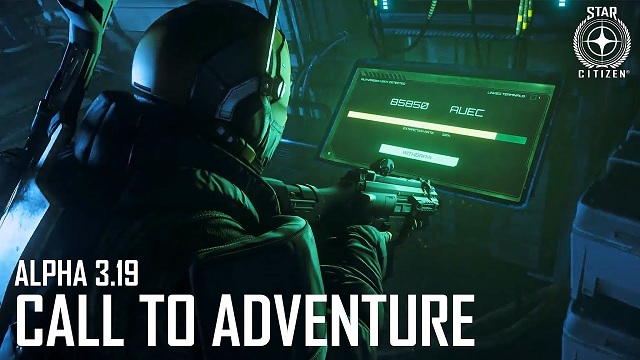 Star Citizen Alpha 3.19 Call to Adventure is available for players now. The developers has updated new contents and features for new players coming to this ambitious space game. And veteran players also have access to experience them in the game. Are you curious of new contents in Star Citizen? You can read this article and know more information. Players can use Cheap Star Citizen aUEC to level up your spaceship and unlock the latest equipment in the game.
New Contents and Features in Star Citizen Alpha 3.19 Call to Adventure
Lorville Skyline 2.0
Players heading to the city of Lorville on planet Hurston will now see an overhauled skyline that better reflects the scale of the city. Being one of the first cities that was added to the title, the upgrade gives it a new layout, updated buildings, and more. "The goal is to create the visual identity for the high-end, low-end, and generic branding of the city skyline and add navigational signage around the landing zone," the developer explains.
Ghost Hollow Reclaimer PVP Mission and Salvage Contracts
One of the highlight features of this new build is a PvP event at a settlement in microTech known as Ghost Hollow, where players can fight for control of counterfeit credit terminals. Another major portion of the update is additional salvage gameplay, such as the ability to pluck items off of derelict ships with the tractor beam and new salvaging missions to take on. Mining gameplay has also been updated, which changes resource location, tweaks mining tools and attachments, and adjusts resource hardness.
Deeper Mining Gameplay
Mining enthusiasts will appreciate the enriched mining gameplay experience in Alpha 3.19. Resource distribution has been updated to provide a more engaging gameplay loop, while mining vessels now feature an improved user interface (UI) to deliver clearer information. The UI enhancements include details on mining operation risks, minimum safe distances to avoid ship damage during mining mishaps, and more. Mining ships have also been rebalanced to encourage teamwork and provide unique benefits to groups utilizing mining-focused ships.
New Player Experience Mission Chain
An initiative for improving the initial (first 30 minutes) gameplay experience, which will help players understand the context of the world and introduce them to some of Star Citizen's basic features. This update focuses on the experience in Area 18 and Baijini Point. As players enter the main menu to join the universe they will be prompted with the option to join as normal or accept the New Player Experience Mission chain which will set their spawn to Area18 and begining a walkthrough. Being the NPE we are going to leave the details off to give you all the experience of doing this as close to a new player as possible without information.
New Component Salvage
In addition to these updates, there's also new salvage to take advantage of. The update adds component salvage, where you can use a handheld tractor beam to remove various items from abandoned ships to use or sell for scrap. Thanks to those persistence upgrades, this also lays the foundation for more salvage options that will release later. With those salvage additions, there are also new salvage missions. 
It is time for you to join in Star Citizen Alpha 3.19 Call to Adventure. You can experience these attractive features in the game and start your new adventure. In order to explore more planets, players can Buy Star Citizen UEC to upgrade your spaceship and equip with high level gears.