Lost Ark Summoner Class Guide: How to Build the Best Summoner in Lost Ark
Date: 2022-12-20 08:45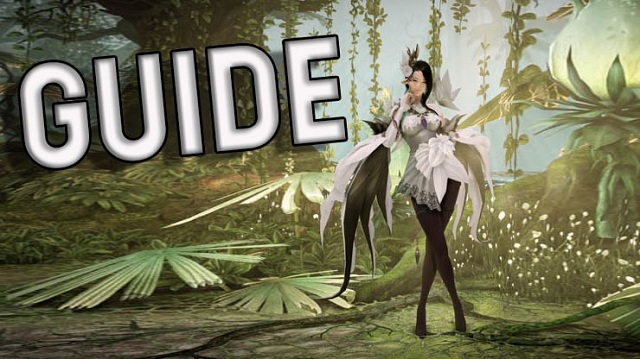 Lost Ark December update introduces a new class called Summoner for players, which attracts most players' attention. There are various classes for players to select in Lost Ark. Players are curious about the new summoner class, and they are wondering about how to build the Summoner class in Lost Ark. If you are also interested in the Summoner class, you can read this article and learn from the guidance. Players can get Cheap Lost Ark Gold to buy good gear or items for improving the summoner class and preparing for the coming raids in the game.
The new Summoner class in Lost Ark
The Summoner is a type of mage that summons elemental spirits to fight for her. She also has access to powerful earth, lightning, and water spells that wreak havoc on enemies. She offers excellent mobility with ranged options and high damage for consistency and burst. All of her spells have an AoE component, allowing her to wipe out entire hordes with one cast in many situations. 
How to Build the Best Summoner in Lost Ark
Skills for Summoner Class Build
There's three main skills that we recommend leveling up to level 10 first due to their usefulness. First, we recommend leveling Maririn, which is a summon that acts as your solo tank. Then, we recommend leveling Ancient Spear, since this is going to be your main damage skill. The third skill we'd recommend leveling is going to be Earth Collapse. This is a big area of effect skill that can take out large packs of enemies in one shot, so take this third. The rest of the skills can be leveled as you see fit.
The main Identity skill that you're going to want to use is Phoenix, which is your area skill. If you're running up into more single target damage fights, then take Akir, as it's the highest damage output, and can paralyze the enemy it's fighting.
Master Summoner engraving
Summoner can cause a lot of elemental damage through her skills, especially if chosen the elemental tripods. If your Lost Ark Summoner Build has adapted to dishing out a lot of elemental damage, then this engraving is for you. Master Summoner uses one of the Elemental Orb and instead increases all elemental damage by +15%. This is good if you don't plan on using the class identity skills to summon many of the summons through the orbs. Otherwise, you should consider the next engraving.
Summoner Identity Skills
The Summoner's identity skills have Destruction (weak point) attached to them and the class has a respectable amount of stagger, although definitely not top-tier compared to a class like Scrapper or Gunlancer. Many of their skills have status effects attached to them, such as Burn, Poison, Freeze or Electrocute which help you control the battlefield.
How to Play Summoner Class in Lost Ark
You need attack enemies with your spells to create elemental orbs. You then use these orbs to summon your elementals. Each elemental has different abilities that you can use to your advantage depending on the game situation. Depending on which class engraving you choose, you can improve your elemental abilities as a Master Summoner or increase the duration of your elementals through Bubbling Over Communication.
Generally, if you want to play the summoner to the best of your ability:
1. Keep moving and use your attacks to keep enemies at a distance.
2. Focus on dealing as much damage as possible and be sure to avoid boss attacks.
3. Use your spells to destroy large groups of enemies with AoE damage.
Although the summoner class in weak in the beginning of Lost Ark, players can find the best summoner build to foster this advanced class in the game. If you are lack of necessary materials or items for leveling up summoner class, you can Buy Lost Ark Gold to purchase them from the market and try to improve the capacities of summoner quickly, which will help you pull through more difficult raids in Lost Ark.