Lost Ark Under the Arkesian Sun Update: Blooming Mokokos Event, Pet Ranch and Event Guardians
Date: 2022-08-26 08:36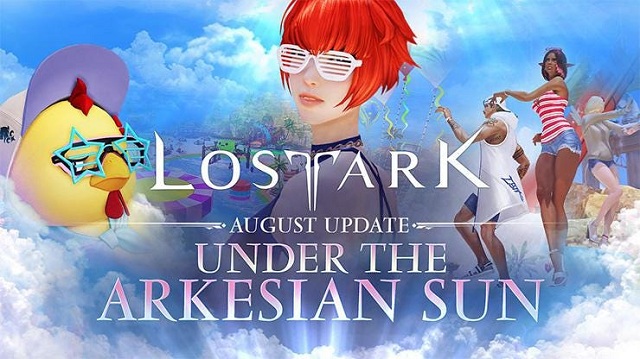 Lost Ark August Update Under the Arkesian Sun has released recently, many players are curious about the new content being introduced in the game. One of the most important features is the Pet Ranch in Lost Ark. If you want to learn more about it, you can read this article carefully. Players can use Cheap Lost Ark Gold to buy good gear or weapons for upgrading the abilities of characters in Lost Ark. 
New Blooming Mokokos Event
Blooming Mokokos Event takes place in Maharaka Paradise area and this event happens every Hour you can only participate in this event only once per day. In this event, all you have to do is collect Mokokos in Three minutes. The limit of Mokokos is capped at 2022 and the caught Mokokos will give reward you with Gold and Silver Coins.
If you collect a Mokoko, make sure to stay and finish the event because it will count as a participant. Mokokos will also respawn so, make sure to look around for Mokokos and catch them if you see them spawning in the same area. You can also find a Lucky Mokoko in this Event which will reward you with 5000 Gold Coins.
If you didn't get the Lucky Mokoko on your first try then you can try again on the next day and until this event is live. You can come to Maharaka paradise and join in the event and then try again every day to get Silver or Gold Coins.
New Feature in Stronghold: Pet Ranch
Pets have always been important in Lost Ark. In addition to certain pets granting various stat boosts, they also conveniently gather loot. The Under the Arkesian Sun update will make pets even more important by allowing players to upgrade them using the new Pet Ranch feature at their personal stronghold.
At the Pet Ranch, pets can be put to work in the Cookie Workshop, which increases their Expertise level and generates Jam Cookies, a form of currency used to purchase various items. However, pets training in the workshop will have their morale drop, and a pet with no morale won't produce cookies. It's up to players to raise the pet's morale with various items or by letting the pet relax at the ranch.
Once a pet reaches max Expertise level (in conjunction with Pet Growth tokens purchased with Jam Cookies), players can upgrade the pet's rarity. Once a pet reaches legendary rank, the pet will learn a random powerful skill that will be applied in combat encounters at random times. These skill effects range anywhere from allowing players to recover a significant portion of their health, increasing attack speed, or granting a chance to reset the cooldown for movement skills.
Event Guardians in Lost Ark
The Event Guardians have now returned to Arkesia, offering players a chance to enjoy a fun new take on Guardian Raids, in which you'll hunt down three Guardians (alone or with a group) in an arena with the Scale of Balance in effect. To enter, you must have a Combat Level of 50 or higher and an Item Level of 250 or higher. 
Taking down the Event Guardian will cause it to drop buffs that stack up to three times at maximum. And the buffs will massively increase your damage output. 
Tokens will drop in a rewards chest after defeating all three Guardians and can be claimed once per day per character. Tokens earned from Event Guardians can be spent at an event vendor, which offers a variety of valuable rewards each week.
There are also some good gear or skins in the latest version. If players want to unlock these beautiful skins or good gear for characters, you can Buy Lost Ark Gold to purchase them and improve their capacities in the game, which will help you complete more dungeon raids and quest in Lost Ark.