New World Game Guide: How to Choose the Best Weapons For Your Character in New World
Date: 2022-01-21 08:39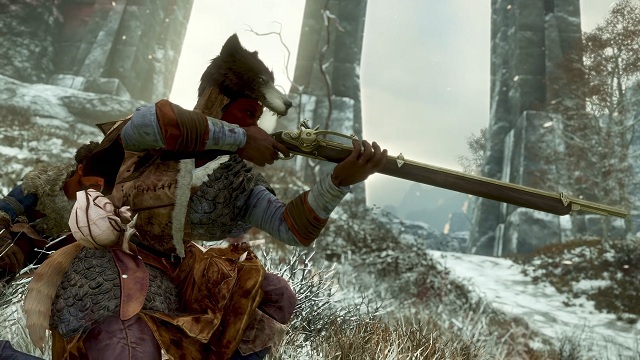 There are a variety of weapons for players to select in New World. Players should use these weapons to conquer the continent for their factions in the game. So, how to choose the best weapons for character is an important thing for players to consider. You can learn about the information about weapons in this article. So, some best weapons are not easy to obtain in the game, you can buy New World Gold to equip them for your character in order to improve the ability of character. 
Hatchet
Weapon Masteries: Berserker and Throwing
Our time with both the closed and open New World betas taught us that the Hatchet is way better than it sounds, or indeed has any right to be. Despite lacking the finesse of the other one-handed melee weapons, the Hatchet is an absolute beast of a damage-dealer, making it a desirable PvP weapon even if it's a bit more indifferent in PvE scenarios. Going down the Berserker Mastery route also adds the ability to heal your character while its key skill is active, which is obviously very desirable. Paired with the Life Staff, the Hatchet can quickly turn you into a one-stop shop for both damage and healing at high levels (which incidentally is just about the only way to play New World solo for any length of time).
Sword And Shield
It doesn't get much simpler than the Sword and Shield combination. Designed for tanks, the two trees - Swordmaster and Defender - have a range of skills for taunting, defense, and a relatively low damage output compared to more DPS heavy builds.
Tanks will likely stack more points into Defender rather than Swordmaster. You want to pair taunt gems (the Carnelian Gems) with your Sword to bring aggro towards you in fights. Then make use of the self-healing abilities in the Defender tree, such as Recuperation.
Standard build, easy to use for new players
Specializes in tanking with skills like Shield Bash and Shield Rush, can be paired with taunt gems
Great Axe
The Great Axe is a formidable two-hander that offers a lot of crowd control, damage, and movement abilities. There was a bug during the closed beta where it dealt double damage, but even without this, the Great Axe excels in many scenarios. It also has superior tracking compared to other melee weapons, meaning you can hit enemies more easily if you're slightly out of range.
The Gravity Well ability in the Mauler tree is the star of the show here, sucking in groups of enemies and preventing them from escaping. There's a Charge movement ability in the Reaper tree which is great for gap closing, and the Reap skill in the same tree can also taunt enemies, making it excellent for tanking in dungeons. This makes the Great Axe a good choice for both PvP and facing down groups of foes in PvE.
Life Staff
Weapon Masteries: Healing and Protector
The best magical weapon is undoubtedly the Life Staff. This is the only weapon in New World which has the capacity to heal teammates, and even though it's much better to have a dedicated support character to wield it, it has offensive damage-dealing capabilities as well. It may be the most practical magical weapon in the game, but it's by no means boring, and you won't want to go into any of the game's boss fights without a Life Staff somewhere in your party.
Ice Gauntlet
Primary attribute: Intelligence
This weapon concentrates on damage and crowd control. The Ice Tempest and Builder skill trees offer slows, though the latter is more geared towards buffs and has a handy self-immunity ability.
It works well as a secondary weapon for slowing down or rooting enemies with Ice Shower, which can be carved down with a melee weapon. Or use Entombed is an efficient way to regenerate mana while also giving you a decent immunity window.
Players will know about how to choose the best weapons in New World, and if you are going to obtain weapons quickly, you can Buy New World Coins to purchase them from the Trading Post. And you can learn how to use them in the battles.