NHL 23 News: Release Date, Cover Star, Platforms & Consoles, New Features
Date: 2022-06-06 08:21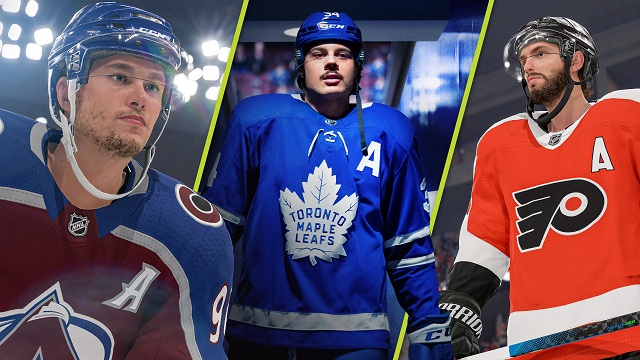 NHL 22 has lasted for a long time in 2022 season, and many NHL Series' fans are looking forward to the upcoming of NHL 23. They are eager to know everything associated with NHL 23. We have got some news about NHL 23. You can read this article to know about them. HUT 23 Coins are useful for players who want to collect good players for HUT team in NHL 23. 
Release Date
Because EA Sports has released a list of NHL series for several years, we can predict the release date of NHL 23 according to the previous NHL series. Due to the pandemic of 2021, EA had shifted the date of NHL 22, it dropped on October 15, 2021. With that in mind, we should see NHL 23 drop in mid to late September, back in line with the original release schedule.
It's also worth noting that EA always drops standard editions of its games on a Friday, so we predict that the full NHL 23 release date will be Friday, September 16. 
Cover Star Prediction
If you take a look at some of the most recent cover athletes to grace to cover of past NHL video games, you will find the likes of Patrice Bergeron, Jonathan Toews, P.K Subban, Vladimir Tarasenko, Connor McDavid, Alex Ovechkin, and even Auston Matthews (x2). Getting your picture on the cover of a sports video game franchise is definitely an honor and Auston Matthews has gotten to have that honor in two of the past three installments.
We can get some information about the cover star from the EA Sports NHL Tweet. It congratulated Auston Matthews on reaching 60 goals in a single NHL season, and said that they are going to put him on the cover a third time. 
Auston Matthews is one of the best pure goal scorers in the NHL today. No one can deny that and no one can take that away from him. If Auston Matthews is the cover athlete, it would set a record for the greatest number of times one player has been on the cover of an NHL video game at three.
Platforms & Consoles
Just as the platforms & Consoles of NHL 22, we can expect NHL 23 to be available on PS4, PS5, Xbox One and Xbox Series X|S.
While PC players have no access to play NHL 23 via Origin on PC, because NHL 22 was not available on PC, so PC players still have no chances to play this game on their PC devices. 
NHL 23 New Features
HUT Mode will have a lot of changes in NHL 23, because it is one of the most popular modes in NHL 23. NHL 23 will offer players new changes in this fantastic mode. HUT brought into hockey. Rip packs, build your fantasy team, create perfect synergy, and carve up the ice in offline and online competitions.
World of Chel brings online play with friends to NHL. Skate with a custom skater online in loads of game modes including 1v1v1 free-for-alls, 3v3s and full 6v6 games in casual or ranked matches, including regular play-offs. You'll rank up and unlock new progressions in EASHL (EA Sports Hockey League). If you don't have a club with friends, drop-ins are available for all game modes.
If you are interested in the prediction news about NHL 23, you can get useful information from this article. And if you want to play well in NHL 23, you can Buy NHL 23 Coins at Z2U.com in cheapest prices. Fast delivery will ensure you receive the goods in time.