Sons of the Forest Guide: Some Good Locations for Building the Base in the Wild
Date: 2023-03-10 08:42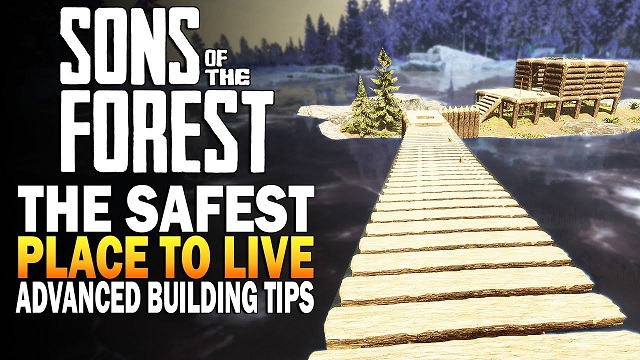 When players come into the world in Sons of the Forest, the first thing to do is trying to build a goo base in the wild world. You need protect yourself from attacks in the forest. And you also need a room to rest yourself. So, in order to survive well in the game, you have to know how to build a good base. You can read this article and learn some useful tips for building. Players can get Cheap Sons of the Forest Accounts to play this great survival game. 
Setting up a base is incredibly important because it's how players sleep and save their game. A shelter can look like many different things. It can be something as rudimentary as a tarp tent or a more complex building. Players can build all kinds of things to make their life on the island feel less dangerous and give themselves the most protection.
Good Locations for Building the Base in the Wild
The Lakeside Base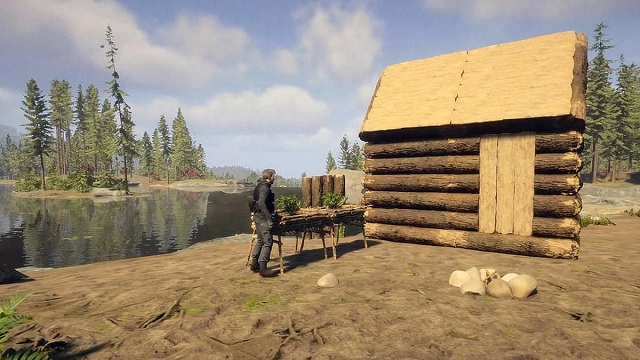 By the Northwestern section of the map, you'll find a big body of water with a broken boat by the edge. When viewing it from the map, it should resemble a profile that looks almost like Squidward from Spongebob. There are two spots here that work excellently, depending on the main goal you have.
The first spot gives you a nice lakeside view, making it easier to keep an eye on Virginia if you're trying to build affinity. It's also got ample resources around, with a decent distance from points of interest and useful items like a 3D printer by the South and a keycard, crossbow, dress, and shotgun rail by the North.
Water Base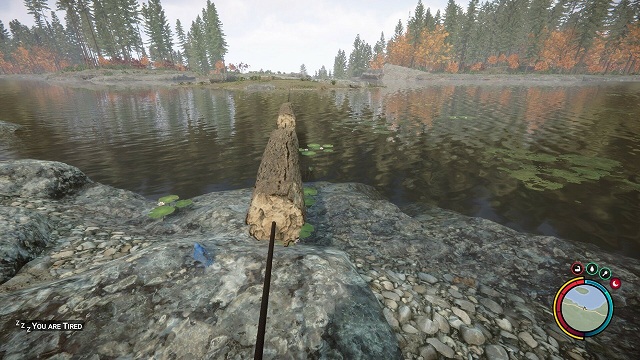 There are plenty of resources to enjoy with a water base. You can find a ton of great places to build a base by water. Additionally, if you find somewhere shallow enough, you can simply build across and place the core of your structure in the middle of a river. This makes it harder for enemies to reach you and lets you focus on expanding your new base.
Caves Base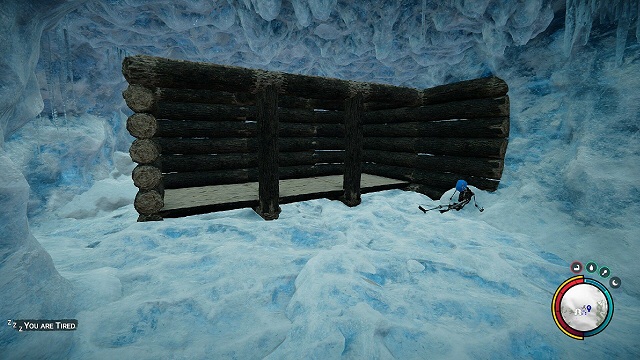 Another great thing to consider when picking your Sons of the Forest base location is whether there are any caves nearby. Caves are one of the best places to find tools, weapons, and resources, as well as providing access to underground bunkers. You'll need to access most of them during your survival escapades, so building your base somewhere in the north-west of the map – the area most densely populated with caves entrances – makes this easier for you, makes travel to each one much quicker, and therefore requires less resources each time you explore.
North-West island Base
The North-West island base in Sons of the Forest is an early-game base located in the middle of a lake. It is easily defensible against enemies because they cannot swim in the game, so the deep water around the island offers easy protection from their attacks. The disadvantage is that Kelvin cannot carry stuff over to or from the island, as he cannot swim. You can build a bridge to give Kelvin easy access, which opens you up to enemies earlier, but it is still an easily defensible chokepoint to kill baddies as they approach. You can also make a zipline system using the Rope Gun to transport logs across water.
Treehouse Base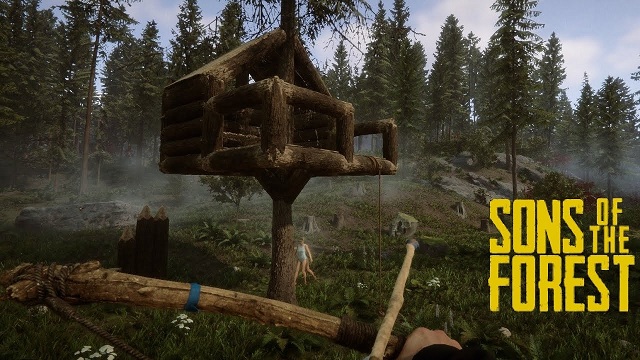 A treehouse that's hopefully near a water source and on the edge of the forest to give you a quick exit if you need to explore. A treehouse will give you the advantage of being able to see enemies coming and gives you a great vantage spot to wait out enemies or defend your base. 
While it's ideal for fights, it can be tricky when it comes to resource collecting as you'll need to leave the camp each time, and setting up a perimeter can be tricky in the forest, but it's still worth considering if you want to try a new type of base. 
Players can consider these mentioned places to build your base in the game. You had better think about the goods you need for building the base in advance. Collecting enough materials is not easy in the beginning of the game. If you want to experience this horrible survival game, you can Buy Sons of the Forest Accounts to join in the wild adventure in Sons of the Forest.