WoW Dragonflight Patch Update: Everything We Need Know about Embers of Neltharion
Date: 2023-03-11 08:43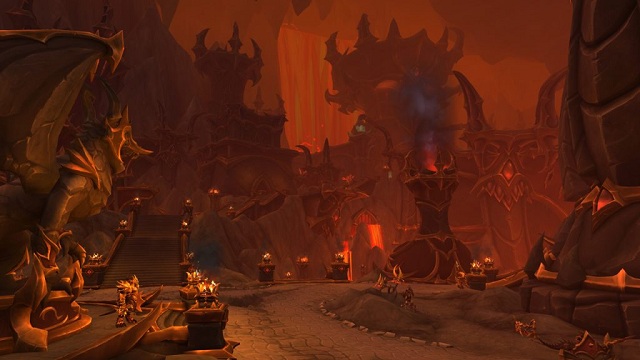 With the update of WoW Dragonflight patch 10.1, Embers of Neltharion, there are many new contents introduced into the game. Players are allowed to explore new areas in the large world and complete more quests for good rewards. Are you interested in the contents of Embers of Neltharion? You can read the article and know more exact information about the update. Players can get Cheap WoW Dragonflight Gold to level up their weapons quickly in order to complete more fierce quests. 
WoW Dragonflight Patch 10.1, Embers of Neltharion Update
New Zone: Zaralek Cavern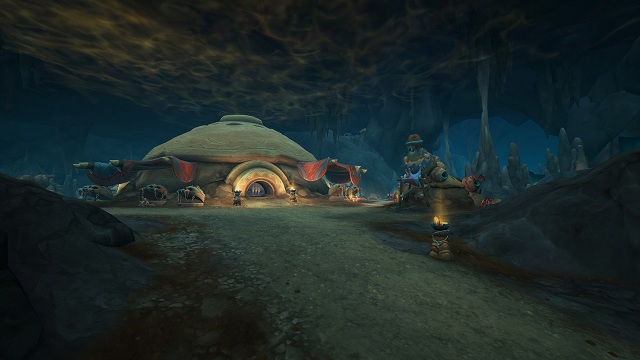 Embers of Neltharion brings three major updates to the game. First is the Zaralek Cavern, which has three distinct biomes: There are sulfur pools, plagued with caustic chemicals, where Neltharion (also known as the raid boss Deathwing) dumped his failed experiment. There are also massive crystalline stretches with stalactites and ethereal teal lighting. Finally, there are natural volcanoes and pools of lava. It's not all danger and doom; players will meet the drogbar (last seen in Legion) and a rad new race of mole people called the Niffen with a new renown track.
In addition to its biomes and denizens, Zaralek Cavern has some activities for Dragonriding enthusiasts. These include new glyphs, abilities, races, plus a new drake inspired by cloud serpents. Meanwhile, Fyrakk Assaults feature new rewards such as weapons, gear sets, and achievements. For fans of the Blue Dragonflight, there are also brand-new campaign quests that follow it.
New Raid: Aberrus, the Shadowed Crucible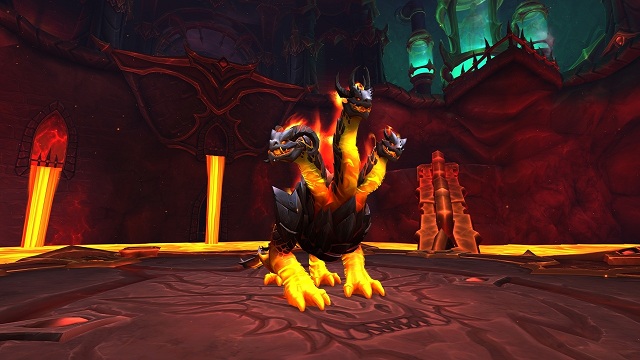 Players will be able to dive into Neltharion's secret laboratory: Aberrus, the Shadowed Crucible. It's in this place—deep within Zaralek Cavern—that Neltharion performed some of his "darkest experiments," according to Blizzard. In Aberrus, Neltharion ultimately gave in to the will of the Old Gods, becoming entranced with madness and turning into the creature known as Deathwing. 
Aberrus is a nine-boss raid where raiders will have the opportunity to continue their battle against the Incarnates, as well as the Sundered Flame faction that they pursued in the Azure Vault. The final boss of the raid has yet to be revealed, although possible candidates include Scalecommander Sarkareth and Iridikron. 
All three non-LFR difficulties of Aberrus, the Shadowed Crucible will release simultaneously, similar to the Vault of the Incarnates. 
Cross-Faction Gameplay
Last June, World of Warcraft pulled the ripcord and finally added cross-faction gameplay in Shadowlands Patch 9.2.5. This unprecedented move allowed Alliance and Horde players to party together, clear most dungeons and raids, and participate in PvP with one another. By doing so, World of Warcraft effectively doubled its player population overnight simply by allowing its previously-divided users to finally party with one another.
In Embers of Neltharion, cross-faction play is reaching a whole new level with cross-faction guilds. Soon, players will be able to have Alliance and Horde characters in the same guild. "As the game has evolved over time," Dawson explained, "the ability to play with your friends is a thing that has been addressed in different ways, but this is probably one of the more fundamental changes we're making to that." Though Shadowlands let players party and raid together, Dragonflight will allow them to share their bank, chat, events, and all other functions for World of Warcraft guilds, regardless of faction allegiance.
New Mythic+ and PvP Season
With a major new update also comes a new Mythic+ and PvP season, and Dragonflight Season 2 will be looking to shake things up on the Mythic dungeon front. In recent months the topic of Mythic+ and its various difficulty-increasing affixes has been the subject of debate amidst the game's community, with many players feeling that affixes are currently more punishing than challenging, and can sap the fun out of running high-level Mythic+ keys. Hazzikostas said Blizzard has heard that feedback "loud and clear," and that changes are on the way.
Many players are waiting for the update of Embers of Neltharion in WoW Dragonflight. In order to prepare for the coming raids, players can Buy WoW Dragonflight Gold to collect enough leveling materials for weapons or gears in the game.