Valorant Agent Guide: Best Signature Abilities of Agents for Valorant Matches
Date: 2023-05-20 08:53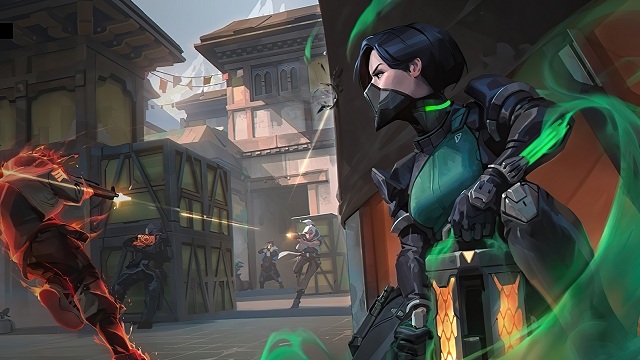 When players are playing matches in Valorant, they will choose the suitable agents to cooperate with their teammates and fight for victory. Some agents with various abilities have different impacts in the matches. Many players are willing to select the agents with unique Signature Abilities. Do you want to know the list of best Signature Abilities in Valorant? Players can use Cheap Valorant Accounts to play matches with your friends at home.
Best Signature Abilities of Agents in Valorant
Sage - Healing Orb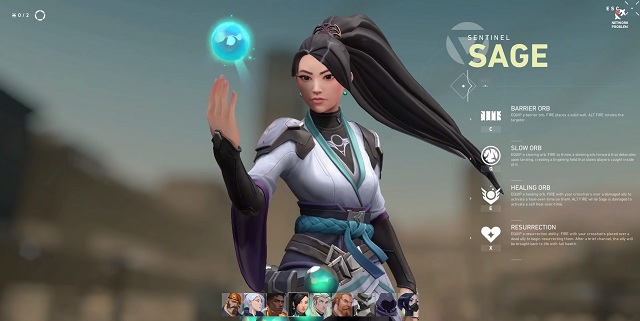 Practically considered the lifeline of any Sage in their Valorant gameplay, Healing Orb (Heal) is the quintessential healing ability in the game. Taking the form of Sage's iconic teal energy orb, the Sentinel is able to grant healing to herself or an ally within line of sight. She can heal up to 100 HP to allies when undamaged throughout the healing over time, making a heal from Sage quite a game-changer for a losing team.
It's the usage of the Healing Orb that usually relegates a team's Sage into the "Pocket Sage" meme, where her sole focus is to provide healing to the team and not try to engage in combat. Despite the laughs, the meme does make sense as much of Sage's kit is defensive in nature. Aside from healing, Sage can create wall barriers (Barrier Orb), a slowing pool (Slow Orb), and even revive a downed ally (Resurrection).
Omen - Dark Cover
Omen is a Controller-type Agent in Valorant and one of the coolest looking ones on this list. His signature ability, Dark Cover, places smoke in the targeted location and can be used from almost anywhere on the map, making it a global smoke ability.
It blocks vision and players can press "R" to switch between the two view types. Holding down the primary fire moves the marker further away while holding down the secondary fire moves the marker closer. The smoke lasts for 15 seconds and has a 30 second cooldown after which it recharges.
Viper - Toxic Screen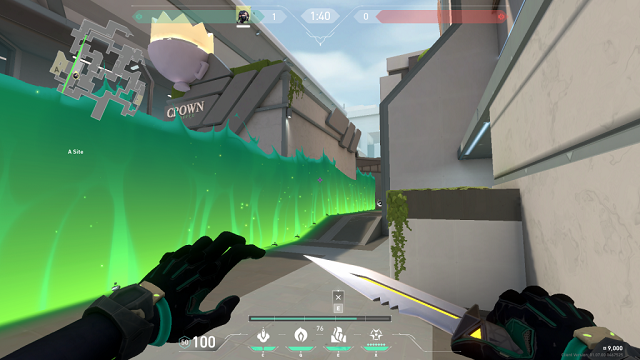 We have a super powerful ability to defend Spike Sites, force enemies to rotate, and create opportunities for team kills. We are, of course, talking about Viper's Toxic Screen, which is a classic wall ability that works magic as a vision blocker. This ability uses Viper's Fuel passive, and once the Fuel bar hits zero, the ability deactivates, so keep that in mind.
Enemies who pass through the Toxic Screen will be hit with the Toxin debuff, which instantly decays 30 HP, and then continues to decay 10 HP per second. However, after 1.5 seconds without contact, the debuff will stop working, and the enemy player will start gradually regaining their health.
Jett -Tailwind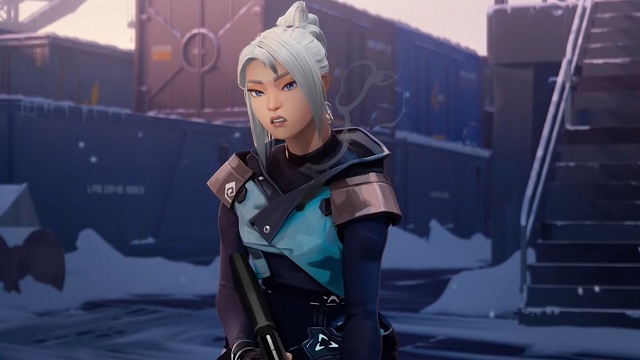 Jett's Tailwind alone has made her a mainstay in team compositions since the beginning of the game. Tailwind allows her to quickly get out of danger in a moment's notice. Although it has seen nerfs in recent times, it is still such a forgiving move that allows Jett to take on positions other agents simply cannot. On top of it being a get-out-of-danger for free card, it is quite literally *free*. Costing 0 credits, this ability makes Jett unique and dangerous.
Killjoy - Turret
Killjoy is a Sentinel straight out of Germany in Valorant who uses her plethora of gadgets for crowd control. Her signature ability is Turret, which deploys an automated turret that deals a bit of damage to enemies caught in its view.
It fires at enemies in a 180 degree cone and has got 125 HP. The cooldown is 20 seconds and if its shot down, it increases to 45 seconds. It deals about three to eight HP of damage to enemies caught in its path.
We just rank the most popular signature abilities of agents in Valorant. If you are interested in these agents, you can try to experiment them in the matches. And you can also Buy Valorant Accounts to experience different agents in the game.