Starfield Perk Skill Guide: How to Unlock Best Perks for Characters in Starfield
Date: 2023-09-14 08:46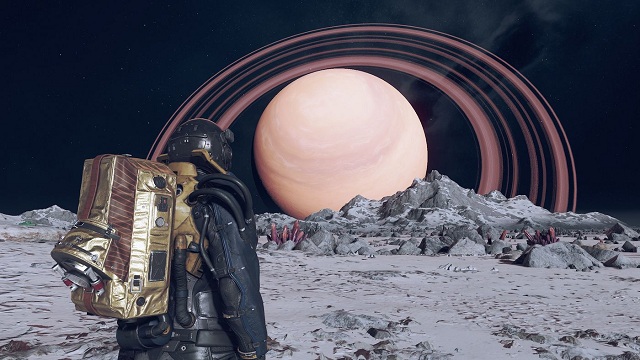 When players start playing Starfield, they need to build their original character in the beginning of Starfield. In order to build the powerful character in the game, they need to unlock different kinds of Perks for characters in Starfield. Do you know the best Perks for characters in Starfield? Players can use Cheap Starfield Accounts to join in planets traveling in the large world of Starfield.
What are Starfield skills?
Starfield skills are perks you can choose for your character as you level up via exploration, combat, and other means. You can use one point to unlock a skill, then allocate up to three additional points to boost the skill's rank and unlock additional benefits.
You can rank up each Starfield skill a maximum of four times by completing challenges, with each new rank conferring a new stat buff. These are straightforward and involve using the weapon or mechanic associated with each skill, much like in Skyrim.
How to Unlock Best Perks for Characters in Starfield
Security
Security is a Tier 1 Tech Skill in Starfield, meaning you can acquire it early and potentially even before the end of the first mission if they pick it as part of their character background. This Perk is powerful as it greatly expands your ability to use Digipicks, which can be hard to find at the beginning of the game and make it easier to unlock doors and safes. This allows you to gain better and higher-level loot earlier in the game and find better items to sell or use for themselves.
Boost Pack Training (More Jetpack Use)
Cannot recommend maxing this quickly enough. The boost pack is the single core mechanic of this entire game, and the max rank will get you close to infinite hops with higher capacity and fast regen. It also partially solves the oxygen problem by letting you skip along the surface as you run. A must-have.
Persuasion
Getting yourself into a hairy situation is easy. Getting yourself out of a hairy situation? That's a tough one. You can't read people's minds to say exactly what they want to hear every single time. Having the Starfield Persuasion skill will help with that, potentially saving your ship, your bullets, credits, or even your life.
Weight Lifting
Starfield is a Bethesda game. And that means you'll be picking up and carrying a lot of stuff (like food and digipicks!) With crafting components and mineral resources so key to Starfield, especially in the late game, it's good to start collecting things early – but they do take their weight toll.
While the management of your character's encumbrance will be a constant factor across the game (remember to use the cargo hold!) investing in Weight Lifting, which will allow your character to simply carry more things (up to 100kg) will go a long way towards ease this burden. It's not the most exciting skill, but it will save you quite a few headaches.
Fitness
While many of the physical skill tree perks are focused on improving your martial prowess – which is great for those who enjoy melee builds – Fitness is a much more universally useful skill. Increasing your maximum oxygen by 10% per rank, Fitness will let you perform more actions that use O2, such as sprinting, performing power attacks, and even running while encumbered. Sure, it won't save you when you're in the thick of it, but the bonus O2 can make exploring the Starfield planets or maneuvering in combat much easier.
Scanning
Scanning is far from the worst perk that you can pick, but a lot of what it does involves saving you time. That sounds like a good thing, but it saves you time by making it so that you know more about a planet or a ship before even landing on it or boarding it. Boarding a ship and taking its loot is still worthwhile even if the ship itself isn't worth stealing, and you'll find out much of what's on a planet soon after landing there anyway, so it's better to do the exploration yourself rather than using Scanning to cross possibilities off your list.
We just mention these best perks for building character in Starfield. You can try to complete more quests and unlock more Perks in the further exploration. And Players can Buy Starfield Accounts to start your cosmic exploration in the game quickly.