Tower of Fantasy Daily Quests Guide: Essential Things Players Need to Do Everyday
Date: 2022-09-15 08:23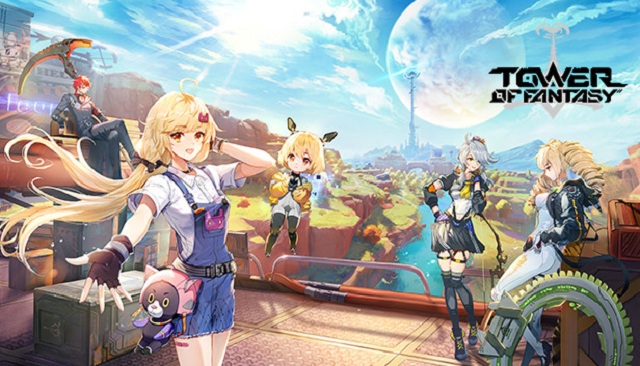 As Tower of Fantasy releases, it attracts a lot of players to join in the adventure. It is a massively Multiplayer Online game that players can play with their friends or solo casually. Players have a lot of tasks or quests to do in this game, and if you want to complete these quests effectively, you need to figure out the essential daily quests at first. We will list some essential things you need to do in this article. Players can get Cheap Tower of Fantasy Accounts to experience the latest contents of the game and use the powerful characters to complete tasks at the same time. 

Essential Tings for Players to Do in Tower of Fantasy
Complete More Daily Bounty Tasks
The Daily Bounties in Tower of Fantasy are similar to the daily tasks found in Genshin Impact. Players must follow the point on the map to find the enemy that they must defeat, which can either be one stronger enemy or multiple enemies.
These tasks can be done pretty quickly when players first log in and offer great rewards, especially if players don't have much time to play that day. Completing this daily task gives players plenty of EXP and materials that they need to make their character stronger, so this is a highly recommended task to do as soon as a player logs in. The daily bounties also allow players to easily complete their exploration tasks as they discover points of interest and nuclei along their journey. Reaching 85% exploration rewards players with a brand new outfit based on the area.
Try to Do Vitality-Consuming Missions
These missions are - you guessed it - ones that consume Vitality. You can have a maximum of 180 Vitality at any given time, and the refresh rate is one Vitality every eight minutes. Considering how long it takes to regenerate, you don't want any of your Vitality to go to waste. So, you should prioritise missions that consume Vitality before all.
What's great is that many missions that use Vitality can be done both solo or with friends in multiplayer. Here are the eligible missions that you could go on:
Joint Operation
Dimensional Trials
Interstellar Exploration
Omnium Beacon
Spacetime Domain
Do Training Camps
If you want to buy gifts for your simulacra, training camps are the activity to do daily. Every day, two training camps will be at your disposal. Whether you are good or bad at the proposed activity, it doesn't matter, because the main thing is to participate and collect the Training Points that will allow you to buy Gifts for your weapons.
A word of advice: the higher the difficulty, the more points you will earn if you win, so make the right choice.
Each simulacrum has an awakening system which translates into affinity points, the more gifts you give to your simulacrum, the more affinity points it will earn and pass certain levels. These levels of awakening will give you access to databases, but above all to significant skill improvements. Therefore, train whether you are mediocre or not to simply recover these points.
Go to Mia's Kitchen
Mia's Kitchen is a fairly simple daily task to do as players watch Mia cook them 3 plates of food. Each plate of food provides EXP and buffs, with some offering up special materials that can be used to level up weapons. While players can use a cooking system around the world of Tower Of Fantasy, Mia's Kitchen is a little different.
It's the easiest daily task to do in the game as all players have to do is click and watch the adorable Mia serve up a plate of food. It's recommended to do this before you do any important fighting in the game that day, such as the all-important world bosses.
When players first log in Tower of Fantasy, you can try to complete these quests in advance for effective leveling in the game. And if players want to experience high level quests or storyline, you can Buy Tower of Fantasy Accounts to join in the new storyline and unlock more new quests.