World of Warcraft Classic: Wrath of the Lich King Will Return to WoW Classic on September 26th
Date: 2022-07-28 08:39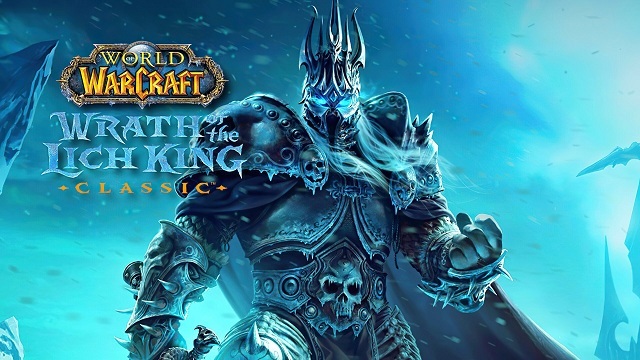 Wrath of the Lich King Classic, which is considered as one of the World of Warcraft's most beloved expansions in the WoW series. Fans of WoW Classic hardly believe that this original WotLK will be returned to WoW Classic. This new has been confirmed by Blizzard Entertainment. So, we can know some exact information about the coming of WotLK in this article. Players can also buy TBC Classic Gold to level up their equipment quickly in Burning Crusade expansion in order to complete more quests. 
When is the release date of Wrath of the Lich King in WoW Classic?
WoW Wrath of the Lich King Classic will launch on Sept. 26 at 5pm CT. The release will be at the same time globally across all regions. At that time, players will be able to begin their journey through Northrend and take on all of the quests, dungeons, and initial raids it has to offer.
What's the Price of Wrath of the Lich King in WoW Classic?
Wrath of the Lich King Classic will be part of the monthly World of Warcraft subscription ($15/£10/€13) and includes access to WoW Classic/TBC Classic/WoW Shadowlands. 
It's unclear whether you'll need to pay to clone your character. You will only need to pay extra if you decide to use a level boost or transfer your existing character to another server.
The Joyous Journeys Boost For Players Before WotLK Release in WoW Classic
With the expansion still two months away, Burning Crusade Classic players will be able to toggle on a new experience boost starting July 25. Called "Joyous Journeys" this new boost will increase all experience gained while playing Burning Crusade Classic by 50%. Players who want to maintain the original Burning Crusade experience can turn the boost off by talking to an innkeeper. The boost will end with the launch of Wrath of the Lich King Classic at the end of September.
Differences in the Coming Expansion- WotLK in WoW Classic
You can roll your first Death Knight without the need for a level 55 (or higher) character on your realm. This essentially means you can skip a huge chunk of leveling and get to Northrend much faster than you would if you were just starting your journey in Classic. This will only apply to the first one you make though—any subsequent Death Knights will require you to meet the original unlock requirements, which includes one Death Knight per realm and an existing level 55+ character on the same realm. 
Level 70 boosts will be available to buy so you can step into Azeroth and begin your journey to Northrend from launch, rather than having to grind through the previous 70 levels before you're able to hit the new stuff. Level boosts were offered for Burning Crusade Classic, too.
The next change is that monsters in the Naxxramas dungeon are being buffed. Blizzard admitted it may have made the dungeon too easy in World of Warcraft Classic compared to the original release and will be upping the difficulty as a result. In order to make heroic dungeons relevant through the entire lifespan of the expansion, Blizzard is experimenting with adding additional challenges that would net the player valuable loot if completed.
Most fans are waiting for the release of Wrath of the Lich King in WoW Classic. In order to make good progress in the latest expansion, players can Buy WoW Classic TBC Gold to get their desired equipment or rare materials for characters in advance.