Fortnite John Cena Outfit Guide: How to Get John Cena Skin in Fortnite
Date: 2022-07-29 08:36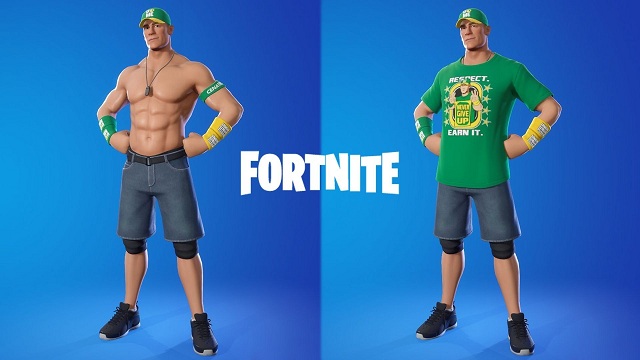 Most fans of Fortnite are not astonished that Fortnite sticks to adding in new skins based on celebrities and iconic pop culture characters in the game. In the past versions of Fortnite, there were a lot of classic skins introduced in Fortnite. For instance, Indiana Jones, MARVEL Heroes, and Star Wars. Nowadays, players are excited to welcome to the latest skin- John Cena. You can get Cheap Fortnite V-BUCKS to purchase your desired skins for your characters in Fortnite. 
Who is John Cena?
John Cena is known by many as a world champion wrestler, but he's also known as a famous actor. Cena is considered one of the best wrestlers of all time and he's still going strong in the WWE today. However, Cena seemingly hasn't conquered enough in his time, as he now enters Fortnite, complete with two skins and a flurry of other cosmetics.
Cena will finally step into the Fortnite ring and fight numerous enemies there, from Darth Vader to Ariana Grande. Considering how popular the professional wrestler is, we can expect his outfit to become one of the hottest cosmetic items in the game.
When does John Cena Skins arrive in Fortnite?
Cena arrives on July 28 and comes outfitted in his full-on entrance gear as well as his shirtless in-ring gear. You can pick up a set that includes a "you can't see me" emote, WWE Championship Title Back Bling, and Five Digit Slapper pickaxe. Personally, I'm chuckling at the idea of the PG-friendly Cena adjusting attitudes with guns instead of bodyslams. 
How to Get John Cena Whole Skin in Fortnite
John Cena skin will be available in Fortnite, but players will only have only one way to get their hands on it, as well as the other themed cosmetics. The John Cena Outfit can only be purchased via the Fortnite Item Shop starting July 28, 2022, at 8 PM ET / 5 PM PT. The Outfit pack will come with the Entrance Gear and Ring Gear.
All of these cosmetics are wrapped into one bundle, so fans only have to pay one price for the lot. The price for the bundle hasn't been revealed yet, but fans can expect it to come around 2,500 V-Bucks.
The Jokes About John Cena Skin in Fortnite
The best thing about this skin is that it renders you invisible to other players, making it the first pay-to-win skin in Fortnite's history. Just so we're all clear, that's a joke and is a reference to the emote and an ongoing internet joke that John Cena is literally invisible. If that were true, nobody would be able to see him being a surprisingly good actor in Peacemaker, now would they?
While Cena isn't the first wrestler to appear in Fornite – Dwayne "The Rock" Johnson has him beat there – it's cool to see regardless, and, as a wrestling fan, I hope this trend continues. Fortnite already acts as the ultimate "forbidden door" for various media properties, so let's throw more sports entertainment into the mix by adding stars from WWE, AEW, Impact, New Japan, and other promotions. That would certainly entice me to dive back into action. 
If players want to get John Cena skin in Fortnite in time, you need Buy Fortnite V-BUCKS in advance to pay for the whole outfit of John Cena in the game. Z2U.com is a good online shop for players to buy Fortnite V-BUCKS in cheapest prices.