Diablo 2 Resurrected: How to Reset Skill Points and Stats in D2 Resurrected
Date: 2021-10-07 08:52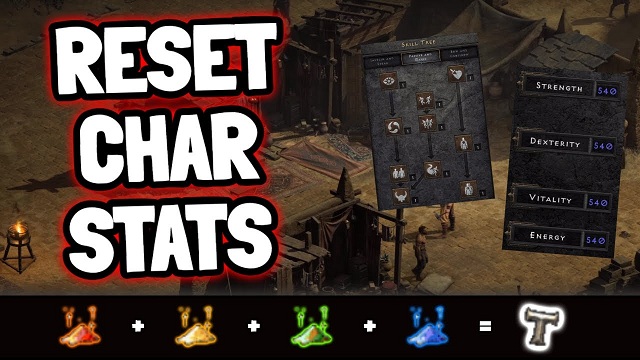 When Players first play the new Diablo 2 Resurrected, they usually build up a character and set up skill points and stats casually in order to play this game quickly. However, with the progress of the quest, you will find that you can't beat a tough boss with the wrong skills effectively. So you want to be able to reset your skill points to have a good experience in this game. And you can also have a good experience by buying Diablo 2 Resurrected Gold to update latest equipment for characters in the game.
Resetting in many other modern RPGs is simple and repeatable progress, but in Diablo 2 Resurrected, it is not easy to get opportunities to reassign your skill points of character. So you should cherish the chances and strengthen your character with proper skill points. This can help you make progress in the later quest in Diablo 2 Resurrected.
There are two main ways to reset Skill Points and Stats in Diablo 2 Resurrected.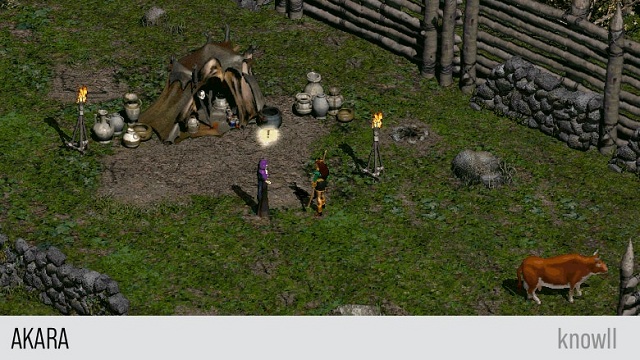 Completing Quest assigned by Akara successfully in Act 1
You can reset skill points and stats of your character by completing Akara's quest in Act 1 of Diablo 2 Resurrected. You need go to the Rogue Encampment to talk with NPC Akara, and receive the Den of Evil quest assigned by her. When you fight with the demons in the cave, Akara will reward you with the capacity to reset. Please Remember that you will reset all of the stats setting of your characters in one time. You should consider your skill points setting before you finish the quest. And You can play three different difficulty in this game. So you will only have the chance to reset skill and stat thrice. We highly recommend that you should look through the best setting of each character in this game to make accurate plans to reset your character properly.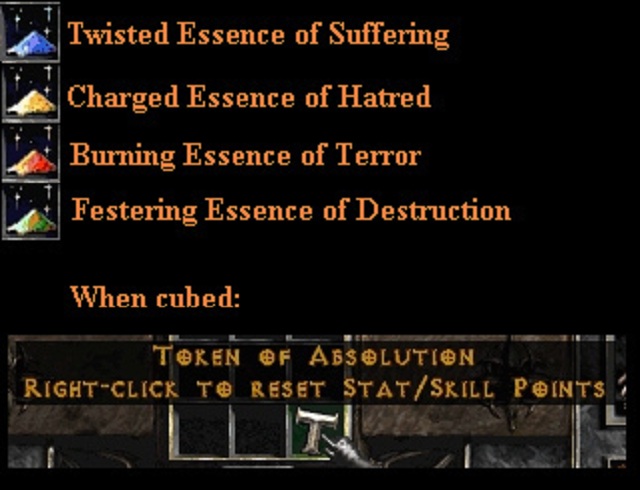 Craft a Token of Absolution
If you have wasted the chances rewarded by Akara, you may want to find other ways to reset skill and stat in this game. The another way is crafting a Token of Absolution. This way will cost longer time than Akara's reward. You should kill the boss at the end of each Act and have a chance to get an essence. You need do this on the Hell difficulty. So please be prepared for the long journey to get goals for resetting your character.
Twisted Essence of Suffering: getting from Duriel and Andariel.
Charged Essence of Hatred: getting from Mephisto.
Burning Essence of Terror: getting from Diablo
Festering Essence of Destruction: getting from Baal.
If you are lucky to acquire 4 different essences, you can place them into the Horardic Cube to make a Token of Absolution. The item is used to reset your skill and stat. You can get this item through quests without the limit of chances.You can use it to find what is the best setting of skill and stat for your character. It is good for players to create their different styles of character in Diablo 2 Resurrected.
These are the methods that you can used to reset your skill and stat of character in Diablo 2 Resurrected. Whatever chances you choose to use, you should make sure that you have already verified your thoughts about the new settings. You may waste a lot of time on completing repetitive and difficult quests because of your regret on wrong setting.You can look through different builds of characters in advance to make sure you can't do the wrong settings casually. Buying D2R Gold is another way to enhance the ability of your team. You can call up more mercenaries to help your character in the fight. Cheap D2 Resurrected Gold are available on the z2u.com.