NBA 2K22 Arcade Edition is available on Apple Arcade on October 19th
Date: 2021-10-18 08:47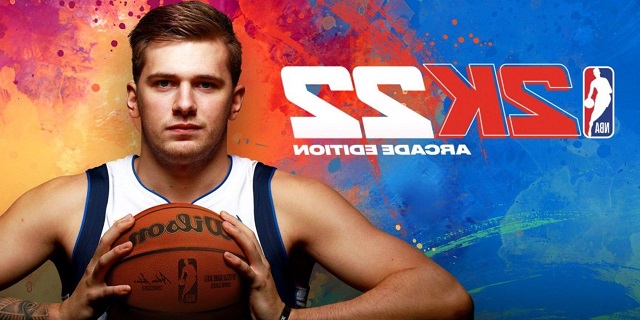 2K released the first gameplay trailer for the 'NBA 2K22 Arcade Edition' on 13th, and this new edition is going to be launched on the 19th for Apple Arcade.
All the new features in Arcade Mode
MyCAREER Mode
·Create your own player: Make your own player by choosing between physical characteristics like height, wingspan, weight, playstyle & more.
·Choose your preferred position and play for your favorite team in the league.
Modify your stats and build your own unique player: Choose specific stats and attributes to make your player build specific for a position.
·MyCOURT: Enter into your own private court and hold some practice drills. Use the tutorials to improve your player's abilities.
·Embark on your own NBA journey from a young rookie out of college all the way to being an NBA legend in the 2K22 Arcade Edition.
The game features current NBA rosters and modes including quick match, online multiplayer and Blacktop, a 3v3 street basketball option. In MyCAREER mode, you can create your own player with a custom look, position, jersey number and play style. You can run drills on a custom court to practice and level up your player in the MyCOURT mode. NBA 2K22 Arcade Edition will debut on the same date as the NBA's 75th season tips off: October 19th.
In NBA 2K22, you can assemble your dream team and compete in Quick Match modes featuring updated player rosters, go head-to-head with friends in Online Multiplayer mode and play 3v3 in Blacktop mode. You can also play in My Career mode, which lets you customize your appearance, position, jersey number and more. Train on the court and level up to reach NBA All-Star status.
If you choose to become a general manager or head coach in Association Mode, you'll be able to manage your team roster, make trades, sign agents, scout talent and manage your team's finances. In this trailer, you can take a look at the new game mode and NBA action of the 'NBA 2K22 Arcade Edition' that will give you a true NBA 2K experience. In the new Association mode, players can become the GM or manager of their favorite NBA franchise and build their own NBA dream team. You can also play 1v1 against friends in online multiplayer mode or play street basketball 3v3 in blacktop mode. In MyCOURT, you can boost your stats through special training on a custom court tailored to each player, embark on your own NBA journey in MyCAREER mode, or start a quick match featuring the latest 2021-22 NBA roster.
NBA 2K22 Arcade Edition will be available starting October 19th when you subscribe to Apple Arcade for iPhone, iPad, Mac, and Apple TV at KRW 6,500 per month, and new subscribers will receive a one-month free trial. Detailed information such as modes, functions, and supported languages included in the game can be found on the Apple App Store.
Although you cannot find the products of NBA 2K22 Arcade Edition now at Z2U.com, you can find game coins, items, boosting and accounts of NBA 2K22 here! NBA 2K22 MT for Sale, cheap, safe, fast and 24/7 live support at Z2U.com!