NBA 2K22 New Features: Seasons, Editions, Price, Improvements and more
Date: 2021-08-19 08:46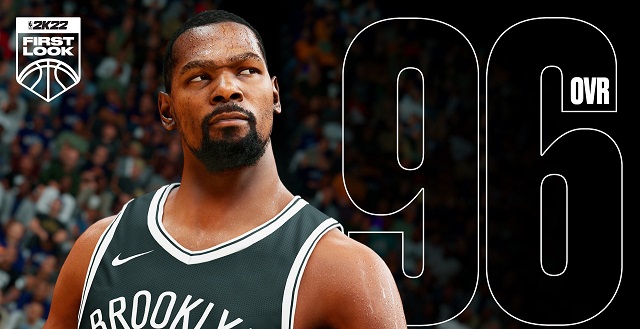 NBA 2K22 is coming soon, which will bring a lot of improvements, new mechanics, and new features. This article lists what we know so far about NBA 2K22 new contents!
Seasons
Across fan-favorite experiences, Seasons allow players to extend and enhance their hoop ambitions long after the game's launch. Free for all 2K22 gamers in MyTEAM, MyCAREER, and The W [PlayStation®5/Xbox Series X|S] modes, it brings more content, more rewards, and more ways to play. And this year, Seasons will introduce an all-new way to level up your MyPLAYER and earn exciting MyPLAYER prizes in the City [PS5™/XBS] and in the Neighborhood [PlayStation4/Xbox One/Nintendo Switch/PC]. More details will be revealed about the expanding Seasons experience later in August.
NBA 2K22 Editions and Price
There are three versions of NBA 2K22: NBA 2K22 Standard Edition, NBA 2K22 Cross-Gen Digital Bundle, and the NBA 2K22 NBA 75th Anniversary Edition. Each of these have different price points and a different set of bonuses. The standard edition retails for $59.99 for Xbox One, PS4, Windows PC, and Nintendo Switch while the standard edition for PS5 and Xbox Series X retails for $69.99. The NBA 2K22 Cross-Gen Digital Bundle is aimed at people who want the game for PS4/PS5 and Xbox One/Xbox Series X. This version of the game costs $79.99 without a deal.
NBA 2K22'S On-The-Court Improvements
Offensive and defensive changes are both being introduced to on-the-court gameplay in NBA 2K22, allowing players to take more direct control over not only how their team scores points but also how they counter moves. A closer look at these changes is set to come out alongside NBA 2K22's first gameplay reveal trailer, but the features preview also outlines a few of them. The shot contest and blocking system on the defensive side have been entirely reworked in NBA 2K22. New signatures moves and combos are likewise being introduced to offensive players, and many of these elements have been altered to be more skill-based than in previous games.
The most interesting thing in NBA 2K22 is using NBA 2K22 MT to build the fantasy squad! To build the best team, you need a lot of cheap Madden NFL 22 Coins at Z2U.com!