NBA 2K22 MyTeam Tips for Beginners on PS5
Date: 2021-09-23 08:42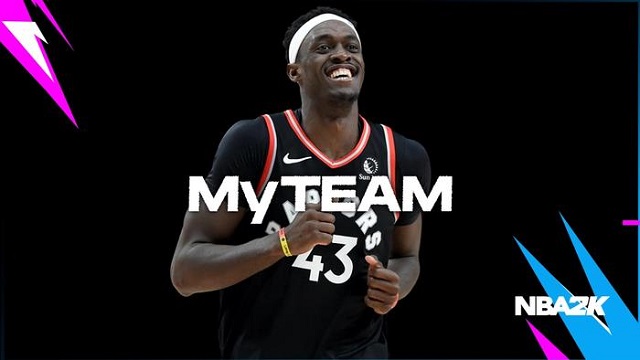 NBA 2K22, which debuted on September 10, is the latest in 2K Sports' SERIES of NBA themed games. There are several modes in the game, in addition to the MyCareer mode, there is MyTeam, which focuses on creating a team. Players will challenge a variety of different games, earn a specified currency, and then draw cards to get stronger players, in order to strive for more victories as the goal, NBA 2K22 MyTeam for PS5 will be covered in this article.
Organize teams by drawing cards
In both online and offline mode, players must spend a specified currency and "draw cards" to acquire players, equipment, or items. In addition to VC coins, which are common to all modes and can be purchased with real money, you can also use NBA 2K22 MT Coins, which are acquired in "My Team" mode, and so on. After all, you need luck to draw a card and not always get a star player.
Enter "locker code" for free rewards
As in the previous game, players can get Locker codes online and enter them in the game to receive various benefits, such as VC coins, player cards, or items. Locker Code is distributed regularly on Twitter, and some of it has a limited time limit, so keep an eye on it to avoid missing out on important free items. If you don't like twitter, try this foreign site. Note that "Working" indicates that the passwords are still valid, and "Expired" indicates that the passwords are invalid.
Challenge three against three to win for more reward
This mode is divided into single (offline) and multi-player (online) mode, but also has "three on three" and "five on five" two kinds of competition, the former after all, there are fewer players on the field, more space to move, for the operator is easier to win. In addition, in the "three on three" mode, each victory is rewarded with a special reward, which in addition to player cards, items and MT coins, can be exchanged for a series of "Emerald Player" reward tokens. Win 300 games and earn a diamond star player card.
Improve designate players and get star coaches
After starting the "My Team" mode, players can choose one of the five starters as the core character. Not only do all 5 players have a Player rating above 80, but they can also add "Evolution" to overall. Players simply put them in a team, use them for a series of specific actions (shooting, passing, etc.), and reach a specific goal to evolve them into a better version. Once the evolution is complete, the player is given another chance to choose one of the four remaining players to join the team.
Use Free Agent to help overcome difficulties
Players will be given a chance to earn a "Free Agent" card if they are familiar basketball stars and have an overall score of 90 or above. However, these "free agents" can only play a maximum of five times, after which the card disappears. Therefore, my personal advice is to keep these cards unless you are in challenge mode and encounter some unbreakable enemy.
In addition, regular player cards also have playing limits, known in the game as "contract time"; After the deadline is reached, the card does not disappear, but it cannot be played, and the player must spend items, or currency, to extend the contract.