New World server transfers delayed and won't let you change regions
Date: 2021-10-12 08:42
Amazon has made new progress in allowing players of the MMORPG New World to move their characters to servers in different regions, and this week's news appears to be falling short of what had been promised.
After the blockbuster launch of New World, Amazon asked players to join servers with short wait times as it worked to increase the population cap on existing servers. To reassure those who want to play with friends already on dense servers, Amazon said it was working on a feature that would let players transfer their characters to a new server for free. Then, the New World's official Twitter account says, players will be able to switch between regional servers, for example from a US server to one in the European Union. As a result, players were fully assured that they would create accounts on almost any server they could join, even in another region, to avoid the incredibly long queue times of the new world. They believed that since they could transfer their account to any server for free, they might as well set up an account on a free server and play first.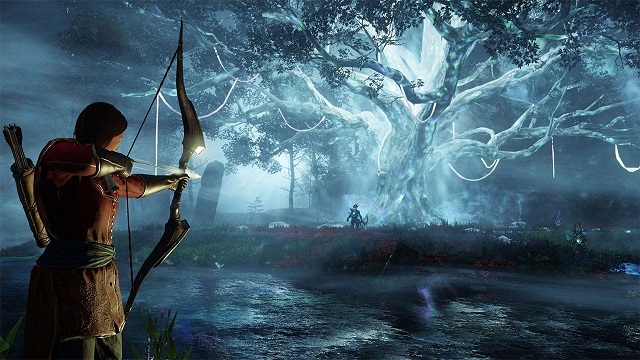 However, Amazon confirmed that it had found a problem during testing, delaying the server transfer feature until next week, rather than waiting for the feature to roll out in a solid state. However, with this delayed announcement, it is confirmed that when the feature is activated, players will be limited to moving their characters to other servers in the region of their original account, rather than including cross-region servers.
"So the previously posted claim to move to any server is not true?" Amazon asked itself in the FAQ of the forum post. Unfortunately, the initial information provided was incorrect, "Amazon said. Some players who chose a less popular server outside the area their friends were playing now say they feel stuck and complain about wasting their time. My groups of friends were divided into different areas, and since they told us we could move our accounts between different worlds, the queue the other day was ridiculous, so we decided to get together again." Redditor Seektankkill said. It's frustrating, adding to the list of things that are already frustrating. No one wants to repractice their characters. It would be boring." "A friend of mine who has worked his way up from his early 20s to his 40s believes he can move to where the rest of us are, and now he might just quit the game." Redditor Otterable said."I wasted 80 hours of my life, "redditor TheMostRev said."We need a regional shift," said New World forum user Kel1975. "A lot of eu players have gone to the EAST, but now it's impossible to come back to the EU."Yeah, it's really unfortunate," said New World forum user Dimeman. "We understand the frustration and unfortunately the initial information provided was incorrect," new World community manager TrevzorFTW posted.
There are other server migration restrictions as well. You cannot move your character to a server that is already full, nor can you move your character to a server where you already have a character.
"New world" of the player if you are trapped with their friends in a different area of the server, now face a difficult decision: to stick to them has been upgraded but cannot be used to play the role of with their friends, or on their friend's server to connect a role, if the server is not full.
Although New World server transfers won't allow users to change their regions, it can't resist fan enthusiasm. And if you are playing New World Coins, you must need a lot of New World Coins, Z2U.com is the best place for you to purchase NW Gold, cheap, safe, fast, 24/7!