Diablo Immortal The Fractured Plane Event Guide: How to Start this Event and Get Rewards
Date: 2022-08-23 08:37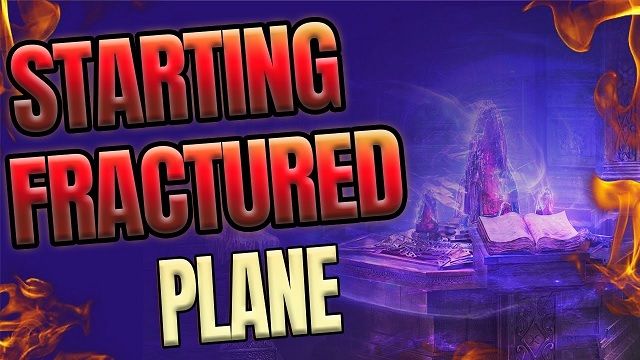 In the new update of Diablo Immortal, there are some good events or modes introduced in the game. One of the most attractive events in the the new Diablo Immortal Fractured Plane event. Most players are interested in this event. They want to know how to start this event and get more good rewards. You can buy Cheap Diablo Immortal Gold to collect rare material and gems for leveling up your gear in Diablo Immortal.
What's the Fractured Plane Event in Diablo Immortal?
The event lets you take on a 15-floor dungeon that gets progressively harder with each floor. To make things even more challenging, you lose all of your normal gear and skills. In their place, players are given "unstable legendary gear," and a set of pre-selected skills for their class. They can also earn additional legendary unstable gear to increase power in further floors, as well as Chaos Coins by killing hordes of demons, which can be spent on new items and Shards Of Fortune.
The goal here, is to make it to the 15th floor and complete it. Because in doing so, players are given the opportunity to get a random legendary item. Throughout the dungeon you'll get legendary unstable gear drops. And after completing the 15th floor, you can select six out of all the items you acquired, with one of those being given to you at random to take out of the Fractured Plane. All other acquired legendary gear stays in the Fractured Plane and is lost.
Rewards of The Fractured Plane Event
The Fractured Plane is a special limited-time event that gives players a 15-floor dungeon to explore. This is a high-difficulty activity that can reward you with a useful Legendary and a load of XP / gold. 
Big XP rewards. For completing floors, you'll earn large XP rewards. Some high Paragon Level players report earning upwards of 400,000~ XP for reaching floor 10.
Lots of gold. This event showers you with gold. Useful for gambling Legendary gear / weapons in Westmarch.
x1 Legendary Reward. You'll only get one legendary out of the Fracture Plane, but it is guaranteed to be special.
How to Start the Fractured Plane Event
Starting the Fractured Plane limited-time event in Diablo Immortal is quite easy. First, you can simply head to the game's Events tab and select "The Fractured Plane" just below Echo of the Immortal, another new Diablo Immortal event.
After selecting the event, you will receive a quest to speak to Deckard Cain in Westmarch (in his workshop). Follow the questline, visit the Curator, and head back to Cain's Workshop, where you can now enter the Fractured Plane.
Tips And Information of The Fractured Plane Event
Players need know The Fractured Plane is a weekly event.
Players need spend 45 minutes complete a session in the Fractured Plane event.
The Demon Hunter and Necromancer are good choices of classes for players to complete this event easily.
Players can leave the Fractured Plane at any time and begin your adventure on the floor you left off. You do not have to complete the Fracture Plane in a single session.
When entering the Fractured Plane, your loadout will be automatically swapped to a class preset. You normal gear are not available.
In the process of adventure, you'll earn Chaos Coins. This unique currency can be used at the Chaos Broker. You can get the Shards of Fortune for exchanging the legendary items.
Do you want to get the Legendary Items in Diablo Immortal? Don't forget to join in the Fractured Plane event. If you are looking for other good gear for characters, you can Buy Diablo Immortal Gold to get your desired gear in the shop. Suitable gear will help your characters pull through high level challenges easily.