FIFA 23 442 Custom Tactics Guide: How to Play 442 Formation and Custom Tactics in FUT 23
Date: 2022-10-12 08:40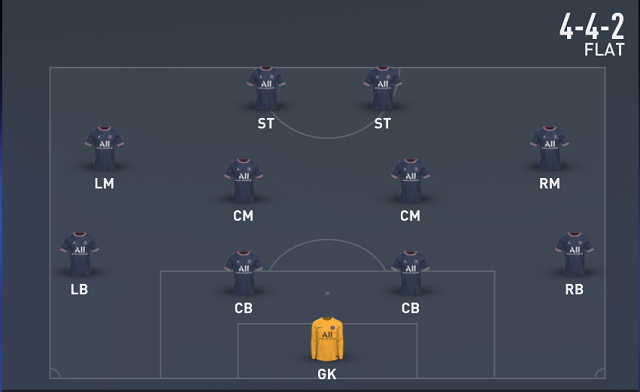 FIFA 23 Ultimate Team mode is one of the most popular game modes in FIFA Series. Players have access to collect various desired players and build their unique team in this mode. Then, they can play matches against opponents from all over the world. If you want to play well in FUT 23, it is important for you to figure out the importance of formation and custom tactics in the team. So, we are going to recommend 442 formation and custom tactics for you to build your strong team. Players can use FUT 23 Coins to upgrade their team in time and improve its depth in FIFA 23.
FIFA 23 442 Formation and Custom Tactics
Using the 4-4-2 formation, gamers will find that they have a tight defensive line. Midfield should begin with a fairly tight line that can have the wingers and/or one center midfielder pushed up for slight changes to team shape. Having two striker options can be a blessing when on the attack. This will offer more options for players that can take on a shot from an unfavorable position but still end up scoring.
Defensive Tactics:
Defensive Style: Balanced
Width: 50
Depth: 50
Attacking Tactics:
Build Up Play: Balanced
Chance Creation: Balanced
Width: 50
Players in Box: 4-6
Corners: 3
Free Kicks: 3
FIFA 23 442 Formation Player instructions:
Left-back: Stay back while attacking
Right-back: Stay back while attacking
LM & RM: Cut inside, Get in behind
CMs: Cover center, One on Stay Back while attacking, One on balanced
ST: Stay forward, Get in behind
Tips for Playing 442 Formation Well in FIFA 23
In 442 formation you need to get the ball to the strikers as quickly as possible. Most of the time it would be the striker on balanced instructions who would be receiving the ball. Once he receives the ball trigger the other striker for a run. Make sure at least one striker is fast enough to out run the defenders.
Once the other striker makes the run you could lob the ball to him or just go for a grounded through ball. Or you could use the space which just opened up because the other striker made a run to build your attack.
Make use of the side midfielders by getting those through balls to them. Do not worry about defense as this year the players on balanced instructions automatically come down to defend. Try to do 1-2 pass within the strikers get past the defenders.
FIFA 23 players can decide how aggressive their defending should be. For example, a high line is perfect for attacking but leaves you open to balls in behind, whereas a deep line is ideal for when you're defending a lead. You can also change your defensive style and how deep you want to sit on the pitch with the width/depth slider.
If you are willing to experiment different kinds of formations and custom tactics for your team in FIFA 23, you can try to use the 442 formation for your team. And you can also Buy FIFA 23 Coins to search for good players for your team in order to keep competitive all the time in FIFA 23 Ultimate Team.