Fortnite Chapter 3 Chicken Locations: Where to find Chickens and How to Fly with Chickens
Date: 2021-12-23 08:36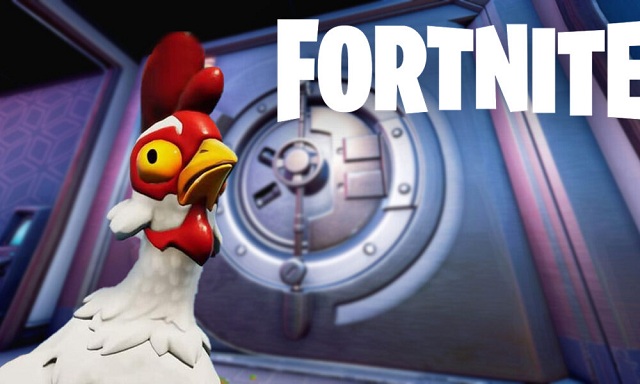 There are many interesting Fortnite's Winterfest 2021 challenges for players to complete in Fortnite. One of them is about instructing players to fly with a Chicken, and then they need to complete this challenge by flying at least 200 meters with the chicken. So, the first thing is to find a Chicken, there are some places that show the locations of chickens. You can learn how to accomplish this challenge from this article. Meanwhile, players can buy Cheap Fortnite V-BUCKS to select the most attractive gear for your character. You can show them off in the matches. 
Before getting into specific locations where Chickens can be found, it is worth noting that Fortnite's "Visualize Sound Effects" feature can be very helpful when tracking down animals. Indeed, activating this feature will cause a small icon to appear onscreen when a Chicken is nearby, allowing players to zero in on their positions very easily. For the uninitiated, Visualize Sound Effects can be found within the Audio section of Settings, and fans are advised to turn it on now.
Where to Find Chicken Locations in Fortnite Winterfest 2021
Chickens spawn at random across the map, but these are the locations we've managed to find them so far in Fortnite Chapter 3:
Southwest of Greasy Grove.
Near the gas station west of Logjam Lumberyard.
At the center of the map, where Tilted Towers is currently covered by snow.
Over the river north of Rocky Reels.
Near the gas station south of Rocky Reels.
West of the Daily Bugle.
Chickens are one of the easiest animals to find in the wild in Fortnite Chapter 3, as there are plenty of them located around the Island. Still, it helps to know where to look so you don't waste time running around like a headless chicken.
How to Fly With Chicken in Fortnite Winterfest 2021
When you spot a chicken in the wild in Fortnite, your first job is to grab hold of it. They'll run away and change directions to try and throw you off. If you're fast enough, however, you'll be able to pick one up.
So your best bet to capture a chicken and successfully grab it is to build a series of walls around the area to trap them. They'll still try to run, but close them in anytime they move to one side or the other and eventually they'll run out of area to run from you.
Then press your "F" key (or whatever button you use to pick up/interact) when you see the prompt appear above the chicken. It's possible it will only flash for a second, if it's wiggling and running around.
With a chicken now held overhead, you'll notice a unique effect. Jumps are now much more effective as the chicken helps launch you off the ground. Using this trick lets you cover a little more distance than usual.
To complete the Winterfest 2021 challenge, you'll need to fly a total of 200 meters. To do this, we'd recommend finding a tall cliff edge or building a ramp high up, then launching yourself off the edge.
Regardless of how a player chooses to approach the challenge, it should not take too long to finish this Fortnite Winterfest 2021 quest and and earn the associated reward.
Players may want to complete more challenges in Fortnite Winterfest 2021 because of high XP and valuable items. In order to get more rare items, you can also Buy Fortnite V-BUCKS to purchase the most beautiful skins for their character. And Players can go to z2u.com to buy cheap Fortnite V-BUCKS.