Lost Ark Game Guide: Guardian Raids And How to Unlock Guardian Raids in Lost Ark
Date: 2022-07-13 08:37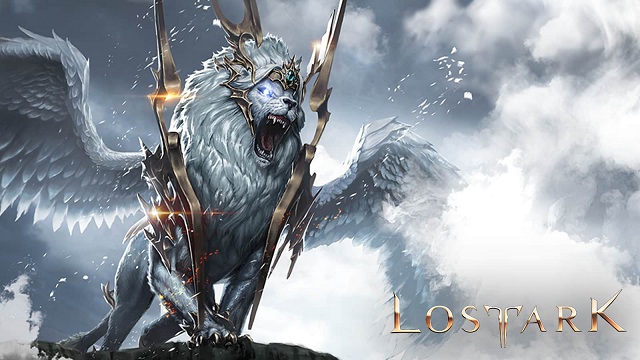 When it comes to Lost Ark Guardian Raids, it is a competitive set of endgame activities combined with some high-level rewards if players have defeated the fierce boss in each trial. While in most situations, you have to party up with other players to fight against a Guardian and you need to correct your skillset for high-level Guardian Raids. For instance, some enemies have almost impenetrable armor, you need equip Weak Point Affix to copy with this problem. In addition, players can buy Cheap Lost Ark Gold to prepare some essential potions in advance for the dangerous Raids in the game. 
From this article, you can learn how to unlock Guardian Raids and how the reward system functions. You can also learn some key tips for dealing with the bosses in the Guardian Raids. 
How to Unlock Lost Ark Guardian Raids
When you have reached Level 50 and completed the main storyline, you will have access to unlock Guardian Raids. This storyline ends in North Vern. In Vern Castle, players will discover the Guardian Raid Certificate Qualification test which demands you to talk with Raid Manager Seifeltz. It is an easy quest that ends after you get the certificate and you can complete Guardian Raids freely at any time in Lost Ark.
You should remember that you will be allowed to begin a Guardian Raid when you have achieved the item level requirements, which seems limited at the early time. If you are struggling in raising the item level in Lost Ark, completing Chaos Dungeons is the best way to do that. You can get high-level or rare items from Guardian Raids, while they are not used to boost your gear score instead. 
How Guardian Raids Function in Lost Ark
You can find a red banner on the map which show where you should go for Guardian Raids, each city has one spot. The goal of Guardian Raids is beating the Guardian that is a giant boss and claiming its soul. You can get a lot of things from Guardian Souls, such as Engraving Books, Ability Stones, and accessories with strong Engravings. However, you can only get two Guardian Souls each day. When the Lost Ark server resets, you have chances to get two more Guardian Souls. 
The Guardian Raid system contains a Rest Meter. If you can not fill the Guardian Soul in a day, you will get 20 Rest Points. When you have got 100 Rest Points, you have access to obtain a second Guardian Soul that considered as the extra ou of two daily Souls. When a Raid starts, you can choose not to claim the soul, then you can accumulate Rest Points.
You may have to challenge a Raid several times before you succeed in the end, especially at high level raids. There is a 20 minutes limit at Guardian Raids. You need to take normally 15 minutes to beat some bosses in the raid. Some powerful foes have a teleport skill that change their positions on the battlefield. You have to take more time to deal with it. You need to take one or two Flares in advance before the raids start. 
Lost Ark Guardian Raid Tips
There are some special mechanics in the Guardians Raids. They are Enraged and Stagger. You should pay attention to Guardians when they glow orange. The Enraged state will increase attack power and adds new effects for Guardian Raid monsters. Staggering a Guardian offers a normal window where you can try to attack without dodging. That is a good chance for players to make more damage. And you need ensure that you begin to challenge Raids with a party of other players due to the time limit of raids. 
Players have known about how to deal with Guardian Raids in Lost Ark. If players have troubles in fighting against bosses, you can Buy Lost Ark Gold to level up your weapon level in order to make more attack toward different foes in Lost Ark.