Fortnite Web Battles Event Guide: How to Get Spider Verse Rewards in Fortnite
Date: 2023-05-22 08:44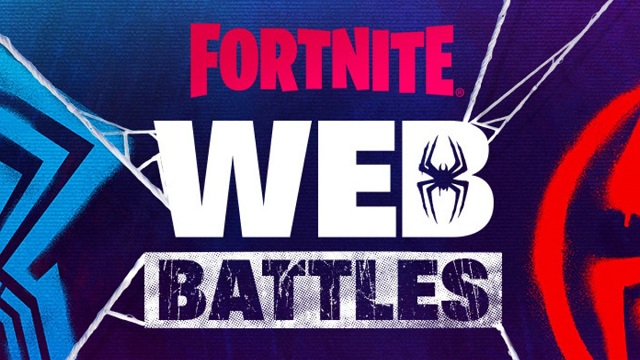 With the coming Spider-Man Across the Spider-Verse film, Fortnite is collaborating with Spider-Man again with a Spider-Verse crossover event. Players have access to complete relevant quests and obtain Spider Verse rewards in the Fortnite. Do you want to know more information about Fortnite Web Battle Event? Players can use Cheap Fortnite V-BUCKS to unlock the latest Battle Pass and get good rewards in Fortnite.
How to Join in the Fortnite Web Battles Event 
To participate in the Fortnite Spider-Verse Web event, players have to visit the event's official website and sign in with their Epic Games account. The web event will run from May 18 until May 23.
Each day players will be given a different task; each time they complete a task, they will receive a point toward their preferred team. Players can switch teams, but they have to do it at least eight hours before the next Fortnite challenge goes live.
Stats update automatically every hour, but players that are curious can see how they're doing by visiting the website at any given time and selecting the Check My Stats button. Players should also check back the following day to see what challenge they receive that day. They must then log into Fortnite and try to get as many points for their team as they possibly can.
Each day of the Fortnite Web Battle event, a new "battle" objective will be revealed. These are all the day's missions:
Day 1: Eliminate enemies (1 point per kill)
Day 2: Deal damage to enemies (1 point per 100 damage)
Day 3: Restore your shield (1 point per 100 shield)
Day 4: Deal critical damage (headshots) to enemies (1 point per 100 critical damage)
Day 5: Survive storm circles (1 point per storm circle)
Depending on which team you choose, your progress will also count towards your team's overall progress! At the end of the daily battle, one team will be declared the winner. The winning team will then be rewarded with a cosmetic item, depending on their affiliation.
If you picked the wrong team to come out as the loser, don't worry. There is still a way to bag the free rewards.
If you collect a total of 40 points in all the daily battles that carry over from day to day, you'll unlock not only the pickaxe Spider-Ham's Hammer and the built-in emote Her the Fin, but also all the previously unearned game rewards (emoticon "Miguel's Glare" and/or the emoticon "Shocked Miles").
Fortnite Web Battles: All Rewards
There are four rewards on offer during Fortnite Web Battles, each of which can be earned in different ways:
The Spidey 2099 Logo Spray — earned simply by logging in to Fortnite Web Battles and choosing a team.
Miguel's Glare Emoticon — earned by winning a Daily Battle as part of Miguel's team.
Shocked Miles Emoticon — earned by winning a Daily Battle as part of Miles' team. 
Spider-Ham's Mallet Pickaxe with built-in Put 'Er There Emote — earn a total of 40 points over the five Daily Battles to receive all previously unearned in-game rewards and the Spider-Ham's Mallet Pickaxe.
All Daily Battle points are added up and count towards the 40 points needed for unlocking the Spider-Ham's Mallet Pickaxe. 
If you want to get Fortnite Web Battle Event Rewards, you can try to complete all quests fast and obtain them in limited time. And you can also Buy Fortnite V-BUCKS to unlock other good skins or items for characters in the game shop.