Valorant New Agent Gekko Guide: Everything We Should Know about Gekko in Valorant
Date: 2023-03-09 08:46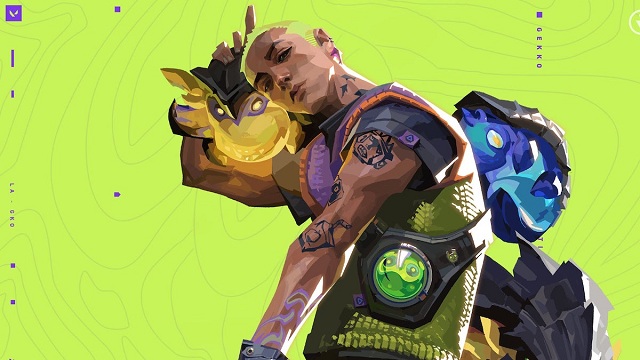 With the latest update of Valorant, the new agent is introduced into the game. The new agent is called Gekko. Many players are curious about the latest agent in the game. And they want to know more about agent Gekko. Are you interested in the new agent Gekko in Valorant? Players can get Cheap Valorant Accounts to play the new agent with friends in the game.
Agent Gekko in Valorant
Gekko, a new Los Angeles-based Agent for its shooter Valorant. Gekko is the 22nd playable agent. He has the ability to summon a crew of calamitous creatures that'll hunt down enemies. Gekko's looks are heavily inspired by skater/punk culture, as seen in the trailer, with his skateboard and style of clothes. The minions he can summon even look graffiti-like to help give his character a more East LA look, to reflect his background.
The list of Gekko's abilities in Valorant 
Dizzy (E): Gekko fires Dizzy into the air after equipping her. Dizzy charges and then releases blinding plasma blasts at any enemies within her line of sight. Gekko can then retrieve the creature once the charge is complete to reuse after a short cooldown period.
Wingman (Q): When Wingman is fired, he seeks out enemies – the first enemy seen is hit with a concussive blast. He can also defuse the Spike, or plant it if Gekko has the Spike in his inventory. After a brief cooldown, Wingman can also be retrieved by Gekko for reuse.
Mosh Pit (C): Mosh Pit can be thrown (either underhand using the alternative fire button, or regularly), and on landing, explodes over a broad area after a short delay.
Thrash (X): When equipped, Gekko's ultimate ability Thrash can be steered towards enemies, lunging and exploding once activated. Enemies caught in the explosion are temporarily detained. Thrash can be retrieved and gain another charge, but unlike Gekko's first two abilities, can only be reused once per round.
How to Play Agent Gekko in Valorant
You can take advantage of Dizzy as the flash
Dizzy could be the best flash in the game. Unlike the flashes used by Skye, Phoenix, and KAY/O, you can't blind yourself with it. In addition, it fully blinds opponents that are in its line of sight, even if they're not looking at Dizzy.
This means that a Dizzy thrown over a wall or around a corner is so much more impactful, because it can't be dodged unless the enemy goes completely unseen by Dizzy. And Dizzy fires his flash pulse so quickly after being thrown, he's hard to escape or shoot before it happens. However, it is worth noting that his health is very low.
You can use Wingman to plant or defuse the bomb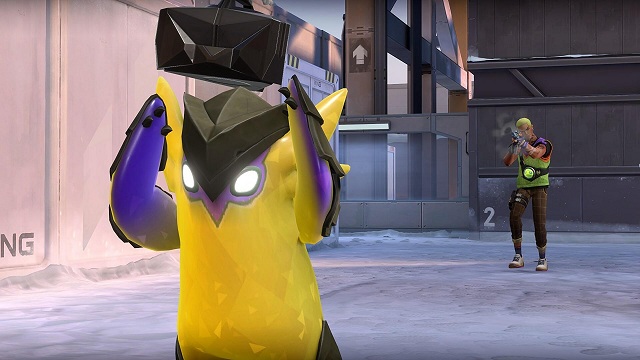 One of Gekko's abilities allows you to summon a little creature called Wingman, who walks forward and disorients an enemy upon seeing them. One of the best aspects of this ability is that Wingman can plant the bomb if you ALT fire the Spike site with the Spike equipped. 
This frees you up to watch angles for enemies when you are the last alive, or lets you and your whole team set up a better defence to stop the retake. If you know exactly where an enemy is, it also gives you an opportunity to bait them to peak, letting you take them out. On the other side of this, Wingman can also defuse a bomb, giving you a chance to bait a defender into peaking, or using their mollies and other utility, all without risking your own life. 
You can release Thrash to detain opponents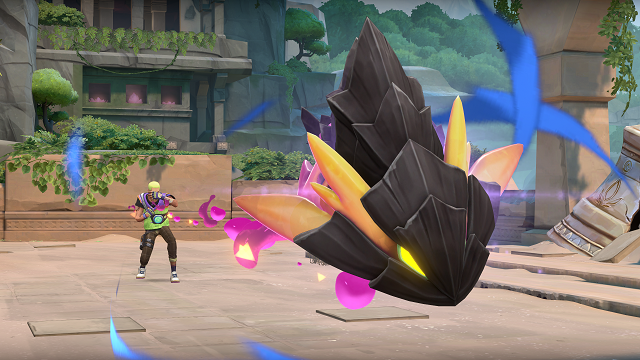 Thrash is basically a combination of Skye's Trailblazer and Killjoy's Lockdown. While it detains players for a lesser time as compared to Killjoy's ultimate, it will provide you the information about opponents' positions and can be extremely helpful if the opponents have a player advantage. You can detain enemies, and your teammates can push with it to kill the opponents and get some early picks. 
You can also use it to stop the opponents from diffusing or planting the spike to buy some time, and not only that, if they are running low on time, detaining them will give you the win. Since you can pick it to use it twice, it becomes an extremely powerful ultimate. 
If players want to experience the new agent Gekko in Valorant, you can Buy Valorant Accounts in cheap prices at Z2U.com. You need figure out his abilities and find the right time to release them for victory in the match.