Fortnite Chapter 4 Season 4 Guide: How to Use and Secure Forecast Towers
Date: 2023-08-30 08:41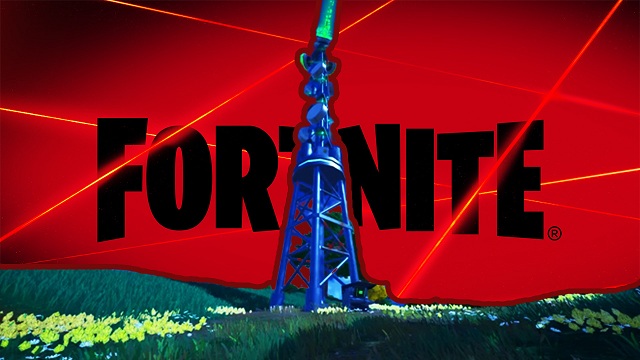 With the update of Fortnite Chapter 4 Season 4, there are a lot of new items and features introduced in Fortnite. When playing matches in Fortnite, players are familiar with the storm circle mechanic. They have to run and remain healthy in the storm circle. Now, the Forecast Towers are added in Season 4. Do you know how to use and secure Forecast Towers in Fortnite? Players can use Cheap Fortnite V-BUCKS to get the new skins ans cosmetics for characters in the game.
Forecast Towers are a brand-new feature added to Fortnite Chapter 4 Season 4, and they provide players with a method of predicting all future storm circles once the forecast data is secured. Forecast Towers can be found all around the island, but only 3 will be active at a time. These 3 towers will be made available towards the end of the second storm circle's collapse. Available Forecast Towers can be tracked on your map.
Where to Find Forecast Towers in Fortnite
Just like the Combat Cache and Loot Island, Forecast Towers won't be available from the get-go. Gamers can freely loot all the essentials that they need to survive on the Fortnite island before they have to worry about rushing toward the Forecast Tower, as it only spawns about a minute before the second Storm Circle starts closing in.
Once the Forecast Towers become available, they will appear marked on every player's map. Forecast Towers spawn in four locations in particular, even if their marker doesn't appear on the map right away, they are guaranteed spawns every game. Here is where players can expect to find Forecast Towers in Fortnite:
In the green grassy area south of Rumble Ruins and southeast of Shattered Slabs
Northeast of Mesa's Reach and northwest of Fireglow Sanctuary
In the yellow grassy area that overlooks Sunswoon Lagoon
Icy Islets landmark
How to Secure Forecast Date from Forecast Towers in Fortnite
Kado Thorne, the antagonist of Chapter 4 Season 4, built Forecast Towers to study the Storm. To protect his investments, Thorne deploys henchmen to patrol and safeguard each of his Forecast Towers. These NPCs will attack on sight if you get near a Forecast Tower.
Leading the defence of each Forecast Tower is The Dealer. Defeat The Dealer and his lackeys to get a Forecast Tower Access Card.
With a Forecast Tower Access Card, you can approach the base of a Forecast Tower and interact with the control panel to secure the forecast. Downloading the Storm info this way will allow you and your allies to see future Storm circles.
One of the Week 0 Quests for Fortnite Chapter 4 Season 4 tasks players with securing forecast data from two Forecast Towers. Completing this challenge will award you 35,000 XP toward your Season Level and Battle Pass.
What's the Function of Forecast Towers in Fortnite?
The main reason to activate a Forecast Tower in Fortnite is that they reveal storm circles. This can be extremely useful, allowing you and your team to predict where the final circles are going to be. You can head to these locations and set up defenses, picking off enemies as they come in from the storm.
Players can complete the Forecast Towers quests by following the guidance in Fortnite. And you can also Buy Fortnite V-BUCKS to get the latest Battle Pass for characters in the game shop.