Fortnite Fireflies Guide: Where to Get Fireflies and How to Use them in Fortnite
Date: 2022-11-05 08:45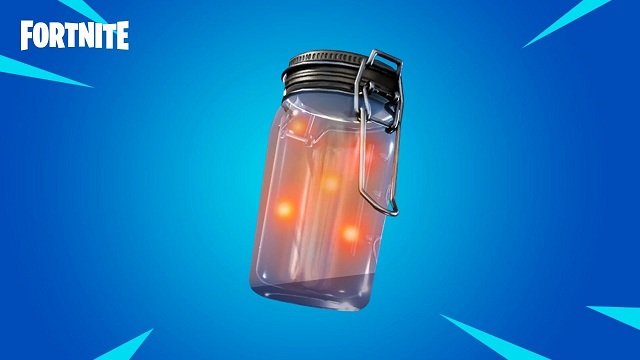 When players have got Fortnite Battle Pass, they are eager to complete more quests and improve the level of Battle Pass, which will reward good items or skins for them. One of the daily quests in Fortnite is about Collecting Fireflies. Players have to find the location of Fireflies and get them to make Firefly Jars. If you are going to complete this quest in Fortnite Chapter 3 Season 4, you can read this article and learn from the guidance. Players can get Cheap Fortnite V-BUCKS to purchase their favorite items in Fortnite and show them off in the competitive matches. 
Where to Get Fireflies in Fortnite
Fireflies can usually be found near forests and campsites. Since there are a dozen of fire camps you can find on the map, it shouldn't be much of a problem. It is best to hunt them at dusk or night since their glowy nature makes them easier to be found in the dark.
Fireflies can be found at a total of eighteen locations on the Battle Royale map in Fortnite Chapter 3: Season 4. Moreover, multiple nodes spawn in a single location, meaning that there are likely dozens of spots on the island where players can find Fireflies. Listing every single one would be impractical since the resource is abundant. However, those looking to complete the related challenges are likely looking for the best places to find Fireflies in Fortnite quickly.
Here are Some Fortnite Firefly locations in Season 3 Chapter 4:
Between Greasy Grove and Rocky Reels
Between the Tilted Towers and Creamy Crossroads
Between Rave Cave and Shafts
Between Sleepy Sound and Daily Bugle
How to Use Fireflies in Fortnite
Fireflies can be encountered in two different ways, the first being capturing them by hand. Fireflies tend to spawn around forest areas or nearby rivers, so these are your best places to head when you need to catch some. They appear as dusk falls within the game, and it's hard to miss as soon as they begin to illuminate the map. Once you have found one, walk up to it and interact with it to catch it, and you'll have a firefly jar.
Once captured in a jar, the fireflies can be used alongside the ignite buildings quest. Hurling a jar of fireflies at a building will make it catch alight, so if you're in a reasonably industrialized area and have a few jars to throw, you'll be able to complete the quest in no time by spreading the fire.
Throw the fireflies at the structures. Try and make sure you hurl different ones at specific spots of the building. As the fire spreads, more structures will be ignited. Eventually, you will get to 50 total structures for this challenge.
When you have collected enough Fireflies and Firefly jar, you can also complete the Ignite Structure quest. All these quests will reward you a large amount of XP which can be used to improve the level of Fortnite Battle Pass. And if you want to get some specific cosmetics or skins for characters, you can Buy Fortnite V-BUCKS to select your desired ones in the shop, which makes your characters cool and attractive in the matches.