Fortnite Geysers Location Guide: Where to Find Geysers in Fortnite Chapter3 Season 3
Date: 2022-06-21 08:41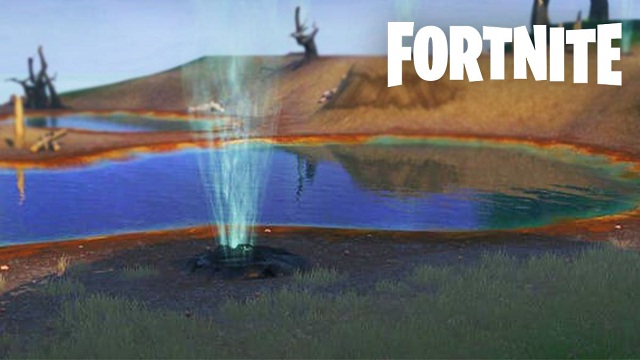 With the update of Fortnite Chapter 3 Season 3, there are a lot of quests waiting for players to complete in the game. One of these quests in Fortnite is "Launch into the air using a Geyser". Players will be rewarded with 1000 XP when they accomplish it. However, the first thing is to know where to find Geysers on the island. Are you interested in unique skins of characters in Fortnite? You can choose to use Fortnite Accounts to experience them through real matches in the game. 
What are Geysers in Fortnite?
Geysers are environmental spawns on the Island that appear as small craters on the ground filled with bubbling, hot spring water. After a short interval of approximately 14 seconds, these thermal spouts will begin to boil and gush out water in Fortnite with a powerful burst. Then, anyone standing atop the steaming spurt will launch up high into the air, allowing the player to skydive or glide down back to the ground.
Where to Find Geysers in Fortnite
They're found in Reality Falls. Reality Falls is a new zone added in the new Season of Fortnite that took over the Camp Cuddle zone and replaced it with this psychedelic forest full of bright purple trees and giant blue mushrooms. But, because this place is a treat for the eyes, it can be hard to spot where the Geysers are, especially since they're not denoted by anything on the actual map itself.
There are currently 12 Geysers in the game, all of which are spread out throughout the Reality Falls/Greasy Grove area.
Geyser 1: on the peninsula southwest of Greasy Grove, slightly east of the small, isolated island
Geyser 2: directly south of the Reality Tree across the road, near a wild Boar
Geyser 3: to the far southwest of the Reality Tree, right next to a Reboot Van south of the winding river
Geyser 4: to the far west in a wooded area by the coastline with multiple fishing spots
Geyser 5: near the Reality Tree to the northwest, directly north of a Reboot Van
Geysers 6-12: in a small ravine to the west of the Reality Tree in Fortnite; the clusters for a vertical line with some chests nearby
How to Use Geysers in Fortnite
You can stare at those Fornite geysers all day and you'll barely see a blip out of them. A sputter, maybe: but not enough to send into the sky. So how do they work?
To make the Fortnite geysers work, you just need to stand on them for a couple of seconds. They're not a rapid means of escape (you'll literally be a sitting duck if you're under fire already), but stand there long enough and you'll be sent high into the sky. Get your parachute out and glide around once you're up there.
Players can also use them as launch pads to maneuver about the area more quickly. Furthermore, they function as an easily accessible means of escape when under attack from another hostile player. Players just need to be sure not to make their landing trajectory too obvious.
When players complete this quest, they will get 1000 XP which can be used to get rewards like skins or items in the game. And if you are going to unlock other good items, you can Buy Fortnite V-BUCKS to get them from the shop, some unique items are not easy to get, you need pay a lot of money for it.