Fortnite OG Season Items Guide: How to Find Planes in Fortnite OG Map
Date: 2023-11-18 08:59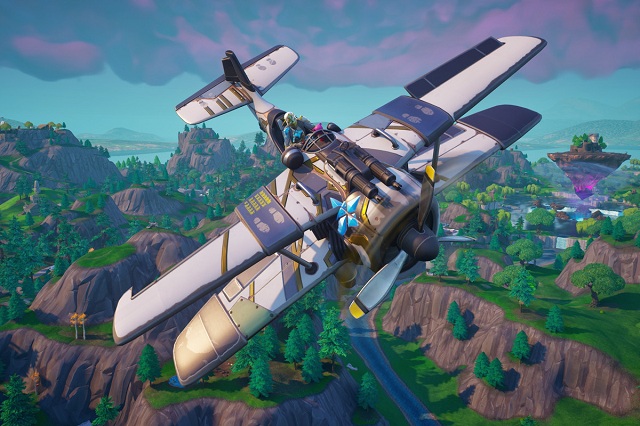 Fortnite OG Season is warmly welcomed by a lot of fans, which brings back lots of classic items for players. Now, the plane in Chapter 1 Season is available for players in the game. Some players want to know how to find it in Fortnite OG Map. Players can use Cheap Fortnite V-BUCKS to get good weapon skins or other items for characters through Fortnite Battle Pass.
Where to Find Planes in Fortnite OG Map
Fortnite OG has unvaulted the X-4 Stormwing for the Week 3 update — along with the return of the Frosty Flights POI in the southwest. There are 16 locations around the Battle Royale map where planes might spawn.
X-4 Stormwing planes seem to spawn a lot more frequently than other vehicles. You'll likely find them at almost every point on the map above — assuming another player hasn't gotten there first and taken it.
Frosty Flights is actually your best chance to find a plane to ride with three spawn points in the region. You'll also find plane spawn points near POIs like:
Lucky Landing
Shifty Sands
Tilted Towers
Haunted Hills
Dusty Divot
Tomato Temple
Risky Reels
While you can find the Planes scattered throughout the map, by far the best place to find them is Frosty Flights. There are plenty of them to go around, so you don't need to sweat getting there first. I highly recommend you get a Stormwing before the OG event ends. While the Driftboards are great for ground combat, the Planes offer an advantage unlike any other.
Another great option afforded by X-4 Stormwings is maneuverability across the map after dropping in. Not only can you do cool pilot tricks, but you can also sky dive to any location. This lets you circumvent other players more quickly (though they'll see the plane, of course), and drop into locations behind them for an advantage or into specific areas to claim loot quickly.
How to Drive a Plane in Fortnite OG Map
Once players have found a plane, they'll need to learn how to use it properly so that they can take advantage of it to take down any enemies they might see on the battlefield. Here are the available control options for the X-4 Stormwing and how to control it:
Start Engine
Airbrake
Reverse
Fire
Boost
Roll Left
Roll Right
Switch Seat
Exit
Players can change these controls by accessing Keyboard Controls in Settings and changing the X-4 Stormwing keybinds. However, controller players will be more restricted as the buttons are bound to their Combat and Building controls.
Only one player can control the X-4 Stormwings, but four other gamers can hop on its wings and tail and enjoy the ride as well. However, everyone on the planet must be careful when exiting as it doesn't have a hop rock effect, so unless they have any Gliders on them, they can be eliminated due to fall damage.
Once you've found an X-4 Stormwing plane, you'll want to keep a few things in mind. For starters, it can carry your full squad anywhere on the map, so long as you have the fuel to get there. Additionally, the planes can be shot down by opponents on the ground, so be mindful of gunfire coming from below you, as you can be gunned through more quickly than you'd think with multiple people firing at you. In other words, fly safe!
Players can follow the guidance and try to find and drive the plane in Fortnite OG Map. It is an exciting experience for you in Fortnite. And you can also Buy Fortnite V-BUCKS to unlock good items and cosmetics for characters in the game shop.