Rocket League Season 7 Guide: New Custom Training, Rocket Pass, and Rewards
Date: 2022-06-17 08:29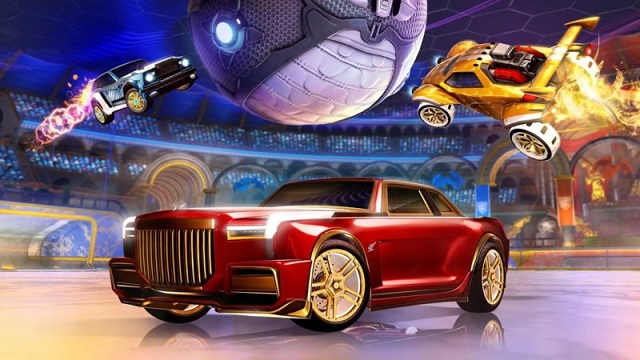 Many players have heard the news about the release of Rocket League Season 7, there will be a lot of changes in the latest season. If you want to know more about Rocket League Season 7, you can read this article carefully. In order to have good performance in Rocket League Season 7, you can use Rocket League Credits to unlock more strong cars in the game, which helps you win more matches in Season 7.
Rocket League Season 7 Release Date
Psyonix has just confirmed that the Rocket League Season 7 release time is 16:00 PDT / 19:00 EST on June 14 and 00:01 BST on June 15. 
New Custom Training in Season 7
Custom Training is being overhauled with Rocket League Season 7 and gets some innovations that the community has been waiting for a long time. The menu as well as the user interface should definitely look a bit cleaner.
However, these are obviously not the most important changes. Training packages and training progress are going to work differently with the launch of Rocket League Season 7. There are also changes to the way shot navigation works – PC players in particular are crying with joy right now.
New Arena Variant in Season 7
Rocket League's Utopia Coliseum Arena is getting a brand-new look, and it sure is shiny. The new Arena features several golden statues of Rocket League vehicles, along with several other gilded accents that are quite pleasing to the eyes. Just try not to get distracted by those sparkly new surroundings while you're in a match.
Rocket Pass in Season 7
The Developer has revealed some very interesting things about the season 7 Rocket Pass.
Sushi Roller Wheels
Aquarium Player Banner
Carat Cutter Wheels
Marble Floor Decal
Kinda Big Deal Player Title
Maestro
The Maestro with its Dominus Hitbox is of course the coolest thing of the Rocket Pass. The car looks insanely cool and really shows off the luxury theme for season 7.
Rocket League Rewards in Season 7
In season 7, Psyonix is introducing Golden Goods, which is just another fancy term for rewards. Golden Goods is just the overall term though, the actual rewards are called Golden Painted Items.
They can only be found in Rocket Pass Pro Tiers (you need to reach Tier 70) and are pretty rare. They go all the way up to Tier 150, so be prepared to grind if you want to get those sweet Golden Painted Items.
Got Next Player Banner
Nunya: Roasted Wheels
Dunker Goal Explosion
Players will be impressed about the new changes of Rocket League Season 7 after release, and they can experience new items and cars in the latest season. While if you want to climb high ranks in the new season, you need Buy Rocket League Credits to upgrade your cars timely in order to score more goals on the court. It is good for you to level up your cars with the help of Credits in the game.