Apex Legends Season 14 Hunted Update: Release Date, New Legend, Map Changes and More
Date: 2022-08-03 08:36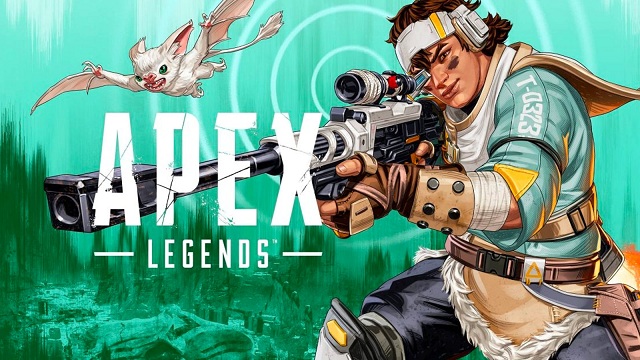 Players who are fond of playing Apex Legends are excited about the news of the coming new season. There will be a lot of changes in the new season of Apex Legends, such as new legend, map changes and many activities. If you want to know more about Apex Legend Season 14 Hunted, you can read this article carefully. Players can get Cheap Apex Legends Coins for unlock the new legend in the new season 14 and master her skills well in the matches. 
The Release Date of Apex Legends Season 14
Apex Legends Season 14, titled Hunted, has been officially confirmed to begin on August 9, 2022. At that point, Season 13's Battle Pass will come to end, so you'll need to hurry if you want to progress through all the remaining tiers.
Once Apex Legends Season 14 arrives, players will have access to a ton of fun new content, including a brand-new Legend as well as some major changes to the King's Canyon map.
New Legend in Apex Legends Season 14
The new legend is called Vantage.
Vantage is a skilled sniper and an excellent hunter who grew up in isolation on Pàgos, an icy, deserted planet part of a system known as The Fringe Worlds. The Fringe Worlds are a series of planets that exist on the very edge of the Outlands and are not a part of Syndicate Space. Vantage's unusual upbringing makes her a unique character when it comes to both gameplay and lore. Here's everything we know about Apex Legends' newest character.
New Map Changes in Apex Legends
The developers revealed more about the map changes arriving with Reforged Kings Canyon in a blog post. Most of the map is getting reworked as it kept getting smaller over the seasons which allowed squads to engage or third-party opponents from the early stages of a match. This was addressed with the addition of a new POI called Relic, which undoubtedly reminds players of the iconic Skull Town.
Relic will be replacing Salvage--the POI that replaced Skull Town--but that's it. It does not extend far enough to make up for the ground lost when Thunderdome was also destroyed. "We want every map to have its own area, its own statement, and its own sort of niche," Shaw said. "Kings Canyon is one of our smaller, more frantic maps. We definitely wanted to keep that. We didn't want to disrupt that because we think that's part of what makes it special and part of what makes it stand out."
The goal is for Relic to act as a bridge between Gauntlet and Caustic Treatment, in the same vein that Skull Town once connected Gauntlet and Water Treatment. It's a job that, theoretically, any sort of POI could have done, but the level design team chose to make something akin to Skull Town in order to bank on the former POI's popularity. They know that veteran players will be drawn towards the landmark, like moths to the flame, which satisfies several aspects of Kings Canyon that the team wants to see fixed.
Weapons Change in Apex Legends New Season 14
Apex Legends Season 14 brings some intriguing changes to weapons. First off, the Wingman and Spitfire are changing their weapon type, with the Wingman now taking Sniper ammo and attachments, as well as the Spitfire now becoming a Light weapon.
Apex players will also be getting a brand-new attachment in Season 14, the Laser Sight. The Skullpiercer Hop-Up also returns, giving the weapons available to the Hop-Up increased headshot multiplier. 
The EVA-8 is also receiving some changes, as its fire rate is being increased and it now has the ability to take a stock for even more accuracy and recoil control. The Double-Tap Hop-Up also returns.
In order to prepare for the upcoming new season of Apex Legends, players can Buy Apex Legends Coins early for purchasing the unique skins or equipment for your characters quickly.