Apex Legends Season 13 Guide: Release Date, Rank Changes, And New Character
Date: 2022-05-06 08:31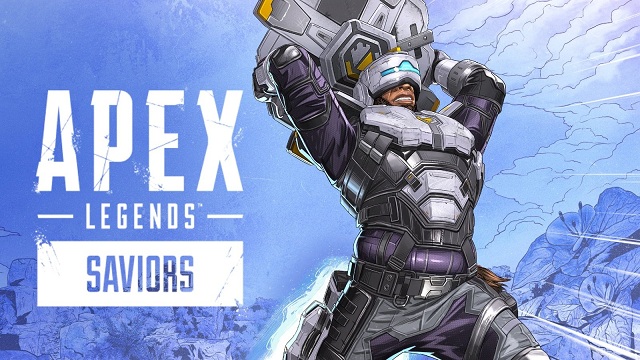 Players who like playing Apex Legends are looking forward to knowing some news about the Latest season of Apex Legends- Apex Legends Season 13: Saviors. There will be a lot of changes in the new version of Apex Legends. If players have well known these changes before the new season launches, they will have an advantage in matching against foes in the game. So, if you want to know the changes about the latest season of Apex Legends, you need read this article carefully. In addition, if you are looking for unique skins of characters in the former versions of Apex Legends, you can buy Cheap Apex Legends Accounts to select the skins you desired mostly in the game. 
Release Date
The 13th season of Apex Legends starts on May 10th. As soon as Season 12 ends, Season 13 will begin, so you can bet it will be around midnight on May 9th that the update will be coming. There is a lot to look forward to with the new season. Since Respawn Entertainment began talking about Apex Legends Season 13: Saviors, it has been mentioned time and again that Ranked was getting some changes. This has been dubbed "Ranked Reloaded." 
Rank Changes
Generally, Rank changes are based on two pillars for Apex Legends: to focus on playing as a team and playing for the win, as well as being a better representation of a player's overall game skill. First and foremost, all Apex Legends players on a team will get some RP whenever someone gets a kill. The Kill RP cap in Apex Legends has been removed, with the RP value of each kill adjusted.
The assist timer has also been lengthened, while players will still receive assists off of opponents who are revived but instantly knocked again. These changes are great for the moment to moment gunplay of Apex Legends, but perhaps the biggest change this season will be Ranked Demotions. This is to ideally prevent players from becoming hard stuck at a Rank that they cannot seem to climb up in or surpass, to better reflect the player's skill in the game.
New Character: Newcastle
Newcastle Character
Thanks to the EA blog and trailer, we also got a glimpse at some of his abilities. Although this trailer wasn't gameplay, it still provides a good idea of what this Legend will be doing in-game. As we had leaks surrounding this Legend's abilities, we also have an indication of the ability names.
Passive: Retrieve The Wounded – Drag downed allies as you revive and protect them with your Revive Shield.
Using his wrist-mounted Revive Shield, Newcastle can protect himself and his companion from incoming fire while he revives and pulls his ally to safety. The Revive Shield is powered by Newcastle's own Knockdown Shield, so finding higher levels of this item increases the strength of this ability.
Tactical: Mobile Shield – Throw a controllable drone that creates a moving energy shield.
Newcastle creates a hovering energy shield and can control its movement to adapt to the ever changing combat fronts of the battlefield. Advance the line, cover a retreat or turn the shield to guard against a sudden flank. The Mobile Shield's versatility and top/bottom shield projections give creative opportunities to the tactical defender.
Ultimate: Castle Wall – Leap and slam to a target ally or area and create a fortified stronghold.
Drawing his signature shield from his back, Newcastle leaps into action and slams the shield to the ground activating the construction of a massive fortress to give him and his allies a strong defensive position. Enemies in its wake are knocked back and those who try to push through the energized wall are punished and slowed.
If players want to play the high level matches with veterans in Apex Legends, you can Buy Apex Legends Accounts to get high level rank in the beginning of the new season, and experience the difference among high level players in the game.