Apex Legends Best Weapons in Season 14: How to Choose the Best Guns in Season 14
Date: 2022-08-22 08:45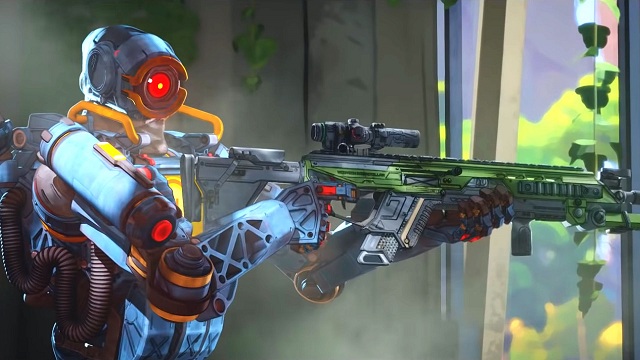 Due to the update of Apex Legends Season 14, many players are willing to join in the battle royale matches. In order to defeat more opponents and win the matches in the end, it is essential for players to know the list of best weapons in Season 14. You can learn guidance about how to choose the best guns in this article. Players can use Cheap Apex Legends Coins to unlock more characters and experiment their skills in the matches. You will find your favorite legends to play. 
Apex Legends Best Weapons List in Season 14
Kraber – sniper rifle
The Kraber is undoubtedly the best weapon in Apex Legends. Body shots will take out even Legendary armour, and headshots will instantly knock an enemy. It's powerful, but it is a legendary weapon only found in supply drops, which will be marked on the map by three blue rings that ripple like water. This also means you won't be able to replenish its ammo – so you'll be stuck with just the eight shots.
While you can't upgrade it with mods either, that doesn't come into play as the sniper is fairly perfect just out of the box. Its scope can cover both six-times to eight-times in terms of distance and – did we mention – it can output 125 damage to the body and 250 to the head. Even a fully-evolved red Evo-shield offers no protection against this devastating sniper. If you're lucky enough to find one, keep an eye on that ammo.
R-301 – assault rifle
The R-301 is perhaps the best all-rounder in the game. It melts at both close and mid-range and is even deadly long-range in the proper hands. The R-301 has some of the lowest recoils in the game, meaning even players of lower levels will be able to perform fantastically with the gun. Combining both a high rate of fire and damage, with an Extended Light Mag and a decent Barrel Stabilizer, you'll find yourself reaching the final circle more than once with this assault rifle at your side. 
Mastiff — Shotgun
This shotty's power lies in its horizontal spread, combined with its lack of leg-shot drop-off. If you hit an opponent in the chest with the Mastiff, you could deal 104 damage. It can also scrape their heads with the spread, adding another 128 to the pile.
Having a consistent 2-shot kill that has above-average accuracy at range for a shotgun makes the Mastiff incredibly lethal at close range. Even with a 4 shot magazine and a somewhat slow rate of fire, the Mastiff's close range prowess is unrivaled in Apex. However, the fact that the Mastiff is so rare keeps it in line with the other Shotguns.
R-99 SMG
The R-99 is one of the most popular guns in Apex, and has been since the beginning. Its phenomenal rate of fire more than makes up for its low damage-per-shot, and for those who can control its substantial recoil, it absolutely shreds.  Its recoil, though intense, is predictable, and it hardly compensates for having the fastest fire rate in the game, along with the third highest DPS. When used correctly, this SMG has the capability to down a fully-shielded enemy in less than 3 seconds.
When players land in the matches in Apex Legends, you can try to find these weapons and equip them in the process of fighting. They will help you defeat more opponents or teams. And if you want to get the latest skins for characters in Apex Legends, you can Buy Apex Legends Coins to purchase them from the shop quickly.