Apex Legends Season 13 Legends Pick List: Best Legends to Play in Season 13
Date: 2022-06-14 08:32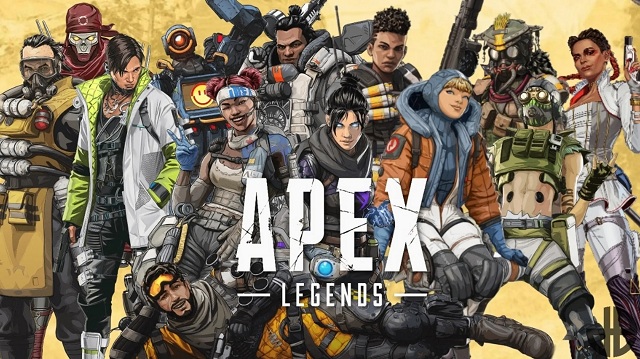 As Apex Legends season 13 comes in May, there are a lot of changes in the new season, like new character named Newcastle and new map. Players have experienced the new season for at least one month. In order to climb up high ranks board of Apex Legends, they want to know how to select the best legends to win more matches in the game. In this article, we make a list of best legends you can select in the season 13. Apex Legends Accounts are available for players to choose at Z2U.com, you can get them in cheap prices.
Bloodhound S-Tier
Bloodhound's Eye of the Allfather scan reveals hidden enemies on the map, which makes it perfect to track enemies. Their scan delivers such an amazing amount of information in a split second, particularly when combined with their Ultimate. Information like that wins fights in Apex. That's why Bloodhound is one of the most popular Legends both in general play and in ALGS tournaments.
Storm Point is a large map that makes it easier to run from the enemy; Bloodhound's passive tracker ability allows the player to guide their team to where enemies have been and which direction they're heading. Bloodhound's ultimate, Beast of the Hunt, allows players to move faster to escape the closing ring.
Wraith S-Tier
Wraith has always been one of the strongest Legends in the game. Her Tactical is great for repositioning and her Ultimate is a potentially game-saving mobility tool that can be used by the whole team. She has an extremely high skill ceiling, and her small hitbox makes her a terror in close-quarters engagements.
Wraith's stand-out features are her ability to get out of trouble very quickly – teammates included. Her abilities allow her to sense danger, become temporarily invulnerable, and create portals to escape predicaments. It's easy to see why Wraith continues to be an absolute fan favorite in Apex Legends Season 13.
Valkyrie S-Tier
Valkyrie's movement is unmatched thanks to her jetpack which allows her to reposition frequently and reach heights with a consistency that no other character could dream of. Being able to use her ultimate to redeploy to a new area is immensely helpful for rotations, and it has the added bonus of showing you where enemies are out in the open. Her tactical, meanwhile, offers a large AOE that stuns and damages enemies, making her great for getting someone out from behind cover. In other words, this jetpack master is the whole package and one of the most meta characters in the game right now.
Gibraltar S-Tier
Support characters are the backbone of your team, and Gibraltar has encompassed a new role within teams thanks to the ample amount of buffs the developers have laid upon him.Gibraltar is the most-picked Legend in the Apex Legends Global Series. Even if not used in lower-level games as much, Gibby has become a must-have in high-level ranked.
His Ultimate ability has enough potential damage to zone the enemy away, and the Dome Shield can be a lifesaver for not just you, but your whole team. You do have to watch out for enemies using it too, though, as there's nothing stopping them from getting inside.
Many players are willing to choose these four characters, you can try to experiment them in your matches and master their skills through practice. If you play them well in the matches, you will rank up fast later. You can Buy Apex Legends Accounts to experience high ranks matches and enhance your competitive ability.