Apex Legends Vantage Legend Guide: How to Play Vantage Well in Apex Legends Season 14
Date: 2022-08-12 08:42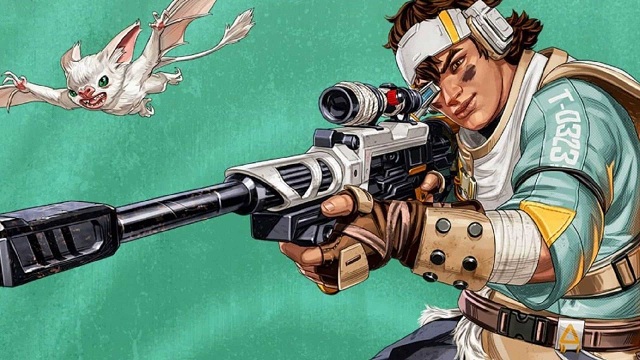 With the coming of Apex Legends Season 14 Hunted, players have access to play the new legend called Vantage in the matches. Some players are also not familiar with the abilities of this new legend in the beginning. They are trying to play Vantage well in the game. If you are interested in the new legend, you can read this article to know the guidance that how to play Vantage well in the new season. Players can buy Cheap Apex Legends Coins to unlock more good skins for Vantage in Apex Legends.
What are the Abilities of Vantage in Apex Legends?
Vantage is a Recon Legend whose abilities are based on Snipers and gaining information on the enemy. Vantage has a very interesting kit that provides the Legend with her very own Sniper.
Passive Ability – Spotters Lens: Aim down sights to scout with your eyepiece (unarmed or with mid-to long-range scopes) and use a bullet drop indicator to see where you shots will land.
Tactical Ability – Echo Relocation: Position your winged companion Echo and then Launch towards him. Must have line of sight for Echo to launch.
Ultimate Ability – Sniper's Mark: Use your custom sniper rifle to mark enemy targets and apply a damage bonus for you and your team.
Tips For Playing Vantage Well in Apex Legends
Players can use her Sniper's Mark in the whole match
Unlike other Legend ultimate abilities, Vantage's Sniper's Mark has a total of five charges, allowing her to fire a maximum of five shots at enemies with her sniper rifle. Legends such as Apex Legends' Mad Maggie have ultimate abilities that have to recharge after a single use. However, as Sniper's Mark has five charges, players shouldn't worry as much about missing shots, and they can be less conservative about when they decide to use Vantage's custom weapon. As each shot amounts to only 20% of her total ultimate meter, players also constantly receive new charges and reload.
In essence, a Vantage with good aim has her ultimate ability available almost all the time. Vantage's rifle does a considerable amount of damage per shot, and hit enemies also take additional damage from Vantage's teammates. This makes Sniper's Mark a brutal ability for enemies to face in long-range combat; Vantage can efficiently shatter Evo Shields and leave entire squads vulnerable for her teammates. 
Players can find nearby opponents with Echo Relocation
Echo Relocation is a Tactical ability in which Vantage commands her pet Echo to a location within 40 meters of her so that she can swiftly be launched to the marked area. The move certainly sounds like an excellent way to dodge gunfire and escape enemies, though it works wonders when initiating attacks. Upon landing, Vantage will be gifted a viciously fast double jump, making it incredibly difficult to predict where she will drop. This helps a great deal when launching toward enemies, as you can jump behind them and gain the upper hand from the start of the fight.
You also need know that Echo Relocation cannot be used when Echo is out of your line of sight. This can cause Vantage to be without her tactical if the creature is behind structures, though Echo can be recalled for you to reposition it.
Players can use Spotters Lens to get more information about enemies
Spotters Lens tells you a lot about opponents, what armor they have and what distance they are at, allowing you to judge your shots with bullet drop. This gives you more accuracy, unlike any other legend.
Use enemy information, like how far they are to judge what damage you can deal with each weapon. If you have a main weapon, you can learn what damage each bullet will deal in regards to the distance shown by Spotters Lens ability.
If you are willing to experience the new legend Vantage in the game, you can read this guidance to help you master her abilities well. You can Buy Apex Legends Coins to unlock this new legend quickly in the latest season of Apex Legends.