Diablo Immortal Paragon System Guide: How to Level Up Paragon Fast in Diablo Immortal
Date: 2022-09-24 08:39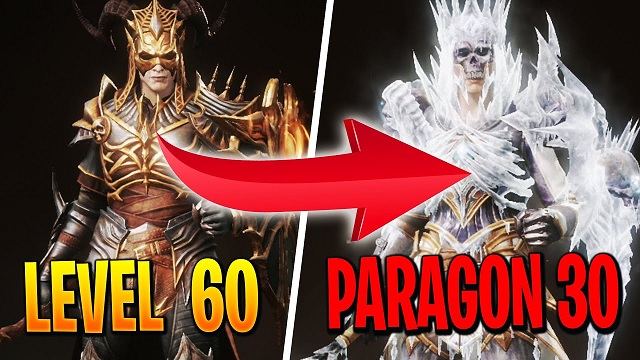 A lot of players are willing to explore the dungeons and earn more XP for leveling in Diablo Immortal. While, as you reach the high level 60 in the game, you should know the Paragon System in Diablo Immortal, which grants players specialized skills. If you want to upgrade your characters well in Diablo Immortal Endgame, you have to know how to level up Paragon fast. If you are interested in the Paragon System, you can read this article and learn from the guidance. Players can use Cheap Diablo Immotal Gold to gather more rare materials for upgrading gear in the game. 
What's the Paragon System in Diablo Immortal?
The Paragon System is a post-story mode leveling system that takes over after you have reached Level 60 in Diablo Immortal.
By Level 60, players have a chance to gain even more abilities and stats through Paragon Skills from the Paragon Tree. Players can get more Paragon Skills by earning enough Paragon Points by leveling up beyond Level 60 in-game.
There are six Paragon Trees that players can unlock progressively in-game. The first few Paragon Trees will be available at Level 60, but the rest will only be known by leveling up in increments of 50 Paragon Levels.
How to Level Up Paragon Fast in Diablo Immortal
Complete Daily Goals through Battle Pass
Grind through as much of the "Diablo Immortal" Battle Pass for the extra XP. It has multiple pages of goals to complete for XP bonuses, which often involve simple tasks or things you would've thought to do naturally to progress in the game. Completing Battle Pass quotas should also reward you with funds and other resources helpful to your journey. It's especially crucial for free-to-play players, considering how much it offers for even the free version. In short, the Battle Pass is a highly cost-effective option because of the number of XP bonuses for reasonable goals. 
Clear More Dungeons Repeatedly
In Diablo Immortal, Dungeons often serve as instances of developing the game's story through specialized boss fights. However, once players clear a Dungeon fro the first time, they essentially become repeatable. Moreover, players can actually find that clearing specific Dungeons are often featured as Quests from the Codex, which rewards players with additional Battle Points alongside other rewards.
While they may not earn as much EXP on the get-go, players can increase their difficulty when tackling said Dungeons, further diversifying their options. This is on top of opportunities to get specific Item Sets that can improve the player's performance.
Gather More XP in the Library
If you're farming XP in a world map like the Library of Zoltun Kulle, focus on increasing your kill counter — building a high kill counter multiplier is the best way to earn XP. The higher your counter, the bigger your XP bonus multiplier will be.
The Library of Zoltun Kulle is one of the best locations to farm for XP in the endgame. Don't just focus on killing mobs — you'll also want to create portals to the Hidden Challenge Rooms. They're a good way to boost your XP earnings and change things up so you don't get too bored.
As characters climb up to Level 60 in Diablo Immortal, you need to find ways to level up Paragon instead, which will unlock more skills for character. You can experiment the mentioned ways to upgrade the Paragon level fast. At the same time, you can Buy Diablo Immortal Gold to select some good gear for characters in the game shop, which will protect them in the process of exploring complex dungeons.