Fortnite Chapter 4 Season 2: How to Select the Best Landing Spots in New Map
Date: 2023-03-14 08:47
As the update of Fortnite Chapter 4 Season 2, players have access to experience new areas in the latest map. Although there are still familiar spots for players to choose in the game, some players are willing to know some new spots for landing in Fortnite Chapter 4 Season 2. We are going to recommend you several good landing spots in this article. Players can get Fortnite Accounts to start their career in Fortnite Chapter 4 Season 2. 
Best Landing Spots for Players in Fortnite Chapter 4 Season 2
Mega City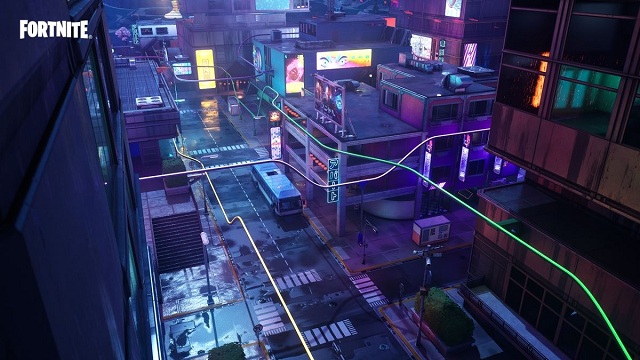 The Mega City is the largest POI on the map. The flashy buildings and the futuristic Tokyo-themed city attracts many players. This place is perfect for players who prefer fast-paced battles. The grind rails will help you move around quickly and evade enemies. While the tall skyscrapers will give you a vantage point if you are a sniper specialist. Apart from other players, you can also eliminate the Highcard Boss NPC to get a strong weapon.
Kenjutsu Crossing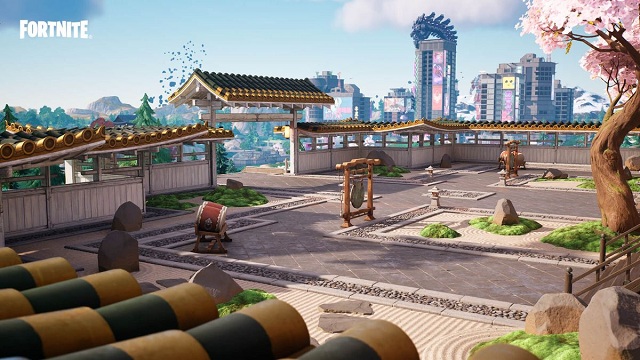 Kenjutsu Crossing too is a single-building location much like the Citadel near it though it does have a couple of houses in the west. This location is for the players who want intense fights from the moment they land on the map as in this place players will always have to put up a fight if they want to get to the loot beforehand.
Steamy Springs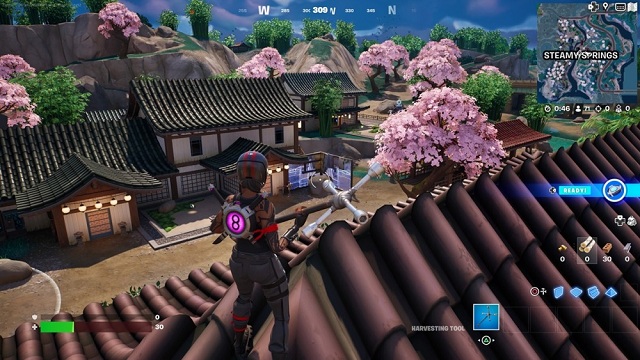 Steamy Springs is relatively unassuming compared to MEGA City and Kenjutsu Crossing, but it's often just as chaotic. Players landing here will find a small dojo complex surrounded by zen gardens and cherry blossom trees, with buildings that contain quality starting gear. It's a great landing spot for players who enjoy a challenge; the combination of quality gear and wide open spaces often means that quite a few players will try their luck here.
Solo players should find a good balance between fighting and grabbing gear here. However, duos, trios and squads will have to be particularly skilled to survive after landing here, as there isn't nearly as much loot to go around compared to MEGA City. Despite that, players will find their scenic natural surroundings offer natural resources, including Fortnite's wild Sky Jellies, that can't be found on the streets of the big city.
Brutal Bastion
This is a really strong base for an occupying force on the island and there are a lot of different places to find loot here. It's also the second biggest POI behind the new Mega City, so it's likely that you can avoid being overrun by enemies while you load up on loot and weapons. There are also no bosses at this POI, so you don't have to fear getting attacked by an overpowered NPC either.
Frenzy Fields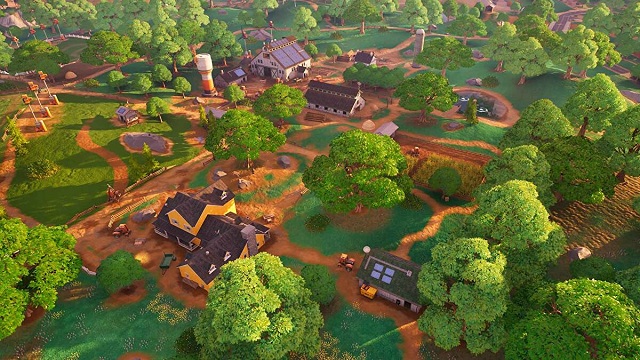 Frenzy Fields was one of our top picks for the best landing spots in Fortnite Chapter 4. But, that's because we knew this location was here to stay. A big reason for that is it may very well be considered the clone of Frenzy Farms, an old but notable location from the second chapter of Fortnite that made a long stint before it finally got replaced. Regardless, if you're looking for a nostalgic landing spot, Frenzy Fields will deliver. Just don't expect to be roaming its fields with ease.
Depending on the battle bus direction, Frenzy Fields can be one of the most chaotic spots on the map. But that's because it's well worth fighting for. The area is overflowing with floor loot, materials, and dirt bikes. On that note, there's no shame in landing here, grabbing some quick gear, and escaping on the dirt bikes. We actually recommend it if things are too hectic. Regardless, make a quick appearance or fight to claim it; Frenzy Fields will not disappoint squads that land here and can frequently set up your entire squad for the end game.
If you are playing matches in Fortnite Chapter4 Season 2, you can consider these landing spots in the game. And if you are interested in the new skins in Season 2, you can Buy Fortnite V-BUCKS to unlock Battle Pass for good rewards.