Fortnite Chapter 4 Season 4 Weapon Guide: How to Obtain the Rocket Ram in Fortnite
Date: 2023-09-05 08:54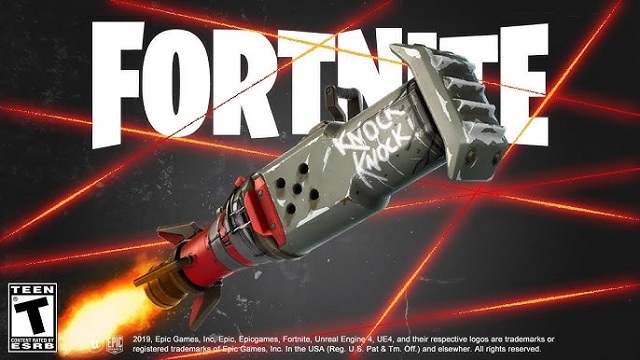 Now, many players have joined in the world of Fortnite Chapter 4 Season 4. There are new features and contents added to Season 4. Some players are interested in the new weapon called Rocket Ram. They want to know how to obtain the Rocket Ram weapon in Fortnite. Players can use Cheap Fortnite V-BUCKS to unlock the best skins and cosmetics for characters in the game.
What's the Rocket Ram in Fortnite Chapter 4 Season 4?
The Rocket Ram is a new weapon in Fortnite that was introduced in Chapter 4 Season 4. While it has powerful offensive capabilities, it is also extremely useful as a utility item to escape tricky situations.
Use it to initiate battles by flying into enemies or cause heaps of destruction by ramming into their structures. Nothing will get in the way of the Rocket Ram.
How to Get the Rocket Ram in Fortnite
The Rocket Ram is a Rare/Blue rarity weapon, which means gamers shouldn't have too much trouble finding it while exploring the battle royale island.
Players can find the Rocket Ram as regular chest loot and as floor loot, but there is a way to increase their chances significantly. Fortnite's current loot pool is very vast, and tons of different weapons can appear as floor loot or chest loot. However, searching a Heist Bag makes it significantly easier for gamers to find a Rocket Ram, as it only contains items that would be helpful during a heist instead of including all the available items this season.
How to Use the Rocket Ram in Fortnite
Once you get your hands on a Rocket Ram, you will soon realize it really packs a punch with its unique blast functionalities. Not only can it deal impact damage but it can also be used to make a quick getaway from enemies or even the storm, as using the weapon will launch you for a considerable distance.
You can literally use this weapon to fly for short distances and make your way out of structures that cannot be otherwise broken with your pickaxe. To use this weapon, all you need to do is press and hold the button you use to aim down sights (ADS).
When you do this, you should see a laser showing you your trajectory. All you need to do now is press and hold the shoot button and wait for a meter to charge up. After that, let go of the button, and this weapon will launch you into the air, where you'll be traveling along the laser's path.
Once you're flying, you can choose to safely get back on the ground after covering a distance. Alternatively, if you press the shoot button, you will launch a devastating AoE blast when the Rocket Ram finally makes contact with the ground once you land.
Not only does this deal structural harm, but if any enemies are caught in the blast radius, they'll take damage, too.
However, do keep in mind that the Rocket Ram in Chapter 4 Season 4 comes with a cooldown. Every time you use this weapon, you'll have to wait for 25 seconds before you can employ it again. 
The Rocket Ram is really a good weapon in Fortnite Chapter 4 Season 4. Players can follow the guidance and find them in Fortnite. You can use the Rocket Ram to defeat more enemies in the match. And players can Buy Fortnite V-BUCKS to unlock the latest Season 4 Battle Pass.