Fortnite Nindo Challenges Guide: How to Complete Nindo Challenges
Date: 2022-06-28 08:32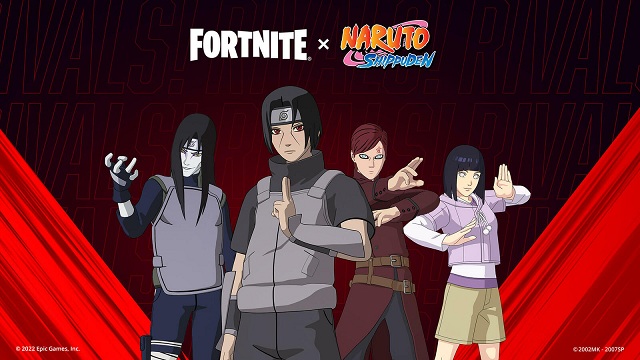 Thanks to a recent sizable update to Fortnite from Epic Games, the anime world of Naruto has once again clashed with the popular free-to-play battle royale game, bringing skins, cosmetics, and more. One of the current events that Fortnite players can take part in is The Nindo 2022, a limited-time Fortnite Nindo challenge, complete with exclusive Naruto-themed rewards. Players can purchase cheap Fortnite accounts to participate in Nindo challenges in Fortnite.
How to Join Nindo Events in Fortnite
First, Fortnite players will need to log into their Epic Games account on The Nindo website, which players can access by clicking this link. Press the yellow "Login" button. By logging in, players can start earning points against The Nindo. The event will end on July 7th at 11:59pm EST – which is 8:59pm PST, July 8th at 4:59am BST, and 5:59am EST as well on July 8th.
How to Complete Fortnite Nindo Challenges
The Fortnite Nindo challenge is divided into four paths, each associated with Naruto characters - Itachi, Gaara, Hinata, and Orochimaru. There is only one challenge objective per path, and completing it rewards a badge, but you'll have to complete the challenge multiple times to earn a lot of badges for each path. Earn 10 badges for a given path to fully complete it. Importantly, these challenges can only be completed in the Solo, Duo, Trio, and Squad versions of Fortnite Battle Royale and Zero Build. Here are the four challenge paths for the Nindo event in Fortnite:
Itachi Itachi: Finish in the top six or better: For every five top six finishes, you'll earn a Weasel badge. This is by far the hardest Nindo challenge, as achieving such a high ranking in a Fortnite match can be difficult and time-consuming.
Path of Gaara: Survive the Storm Circle: For every 24 storm circles you pass, you'll earn a Gaara badge. You will complete this challenge by playing and surviving.
Road to Hinata: Catch Fish: Earn a Hinata Badge for every 20 fish you catch. Find a fishing rod and start winding the line.
Road to Orochimaru: Destroy enemy players: Get an Orochimaru badge for every 18 kills. There are a lot of enemies to eliminate, so make sure you don't just hide.
Some of these challenges are tricky and take a long time to complete. If you really want Manda Glider, get ready to play a lot of Fortnite over the next few weeks. However, you can earn some rewards along the way, including a ton of XP blocks that will help you level up your Fortnite Season 3 Battle Pass.
Fortnite Nindo Naruto Rewards
These are the Naruto challenges and rewards you can get:
Shocked Itachi Emoji: top 6 five times in total
Focus on Gaara Emoji: Survive 24 Storm Circles
White Eyed Hinata Emoji Pack: Catch 20 Fish
Orochimaru's Smile Emoji: clear 18 times in total
Akatsuki Weapon Wrap: Complete any character path
Manda Glider: Complete all four character paths
The Nindo 2022 event ends on July 7th at 11:59pm ET, so hurry up and start completing challenges as soon as possible. You can purchase Cheap Fortnite V-BUCKS from z2u.com for easy in-game challenges.